HOLIDAY FASHION WISH LIST
Fashion forwardness requires ambition, vision, and the guts to take risks where others won't. It doesn't matter if it's a simple black purse, a pair of sneakers, or an old denim jacket; it means revisiting the rules with an eye toward the future of fashion. Not all ostentatious or flashy clothes on the market qualify as fashion-forward. Everything is relative since everyone is moving at their own pace. Find everything you need to know about holiday fashion wish list.
Comfortable Sweaters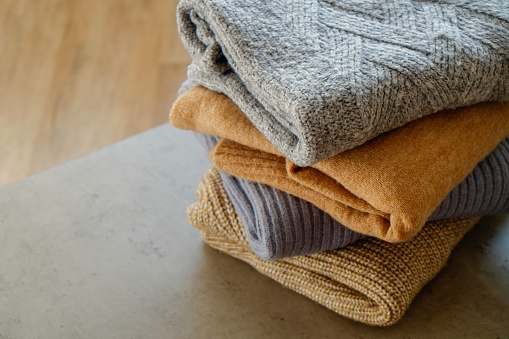 IMAGE CREDITS: istockphoto.com
Look at any runway show to see how we frequently associate beautiful clothing with discomfort. But during the holidays, we should prioritize comfort over style, and the perfect sweater allows you to do this without sacrificing either.
Find a sweater with eye-catching knit cables or quirky fringes that is influenced by high fashion. Why not use the best materials, like cashmere or a silk blend, as they make such a huge impact here?
Knee-high boots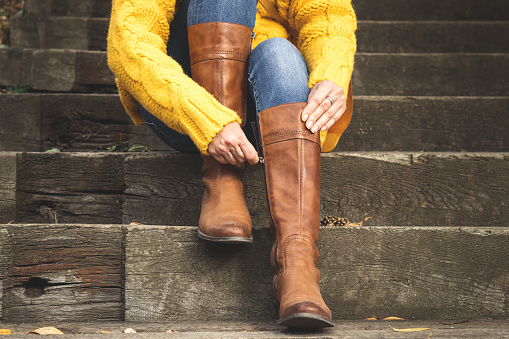 IMAGE CREDITS: istockphoto.com
Not a fan of the available options for cold-weather footwear? Try wearing your boots higher up on the calf, closer to the knee, to take them to the next level, figuratively speaking.
This design is now commonly recognized as a way to dress up a casual attire for a date night or an afternoon outing after previously being seen as a more provocative look.
Denim Jacket
IMAGE CREDITS: unsplash.com
If you don't already own a favorite denim jacket, it's about time you did! Given how important fit and feel are, this is a challenging item to shop for.
To select the one that fits your body type and just feels great, try on up to a dozen different jackets.
Inventive fashion sense
Most of us spend the entire year wearing safe clothing, whether at work or in more relaxed settings: neutral colors, simple patterns, and definitely nothing outlandish.
However, taking some chances is necessary to be fashionable. Find a shirt that stands out and pushes the boundaries of your style by circling it in a magazine or online. Here, it's acceptable to use unusual sizes, wacky colors, odd sleeves, and aggressive cutting.
Bold flare trousers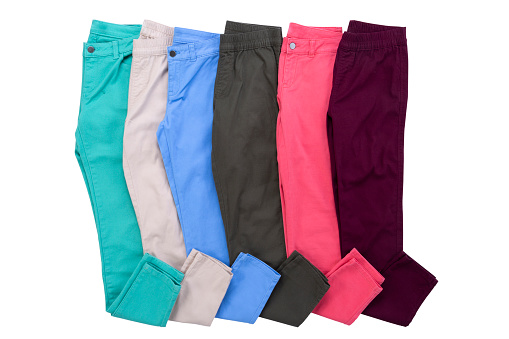 IMAGE CREDITS: istockphoto.com
Finally, flared pants that provide greater space around the calf and ankle are bringing back the fashions of the 1970s. The addition of a small flare might liven up your silhouette and highlight some funky shoes.
Denim is commonplace here, but you may also feel light and free on your feet by wearing khaki or nylon blends instead of the typical denim.
 Fashion with Black Bag
Black bags are so much more than just portable storage spaces. It makes a statement about who you are, where you're from, and where you want to go.
What kind of black bag best suits your character and goals, you ask? A traditional bag or satchel with little flair exudes seriousness and focus. People might tell you're a little high maintenance if you have a little makeup bag or toy trunk!
Sneakers for fashion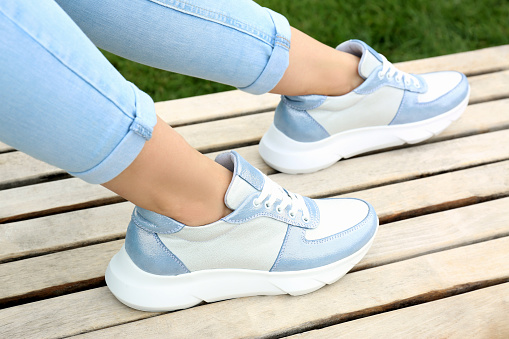 IMAGE CREDITS: istockphoto.com
We both know you secretly wish you could afford those pricey shoes you see on social media. Finding them at a reasonable price when they're either out of stock or limited edition is the challenging part.
Simply save the shoes you want and keep an eye out for them in upcoming seasons if you can't find them. They might change their minds.
Shades for the eyes
IMAGE CREDITS: unsplash.com
Despite the fact that summer may be past, the sun is still very bright in the fall and even on occasion in the winter. For those who live in the north, you are aware of the importance of wearing stylish sunglasses to navigate the blinding white reflection following a snowfall.
It's time to replace your cheap plastic sunglasses with something sturdier, more opulent, and more fashionable. Look around and find the form that best fits your face, whether it is an oval, a circle, a hex, or an ellipse.
USEFUL LINKS
Want to know some amazing holiday essentials for winters, why not try this: https://theperfectblogger.com/winter-holiday-essentials/
When it comes best car rental companies in India, we've got you covered, see: https://theperfectblogger.com/best-car-rental-companies-in-india/
NOTE: Image credits of  featured Image:  unsplash.com