HOW TO ADD COLOR TO YOUR WARDROBE
Neutral colors have dominated  your wardrobe for a while now because to the rise of minimalism and a clean look. You can easily see that your Instagram feed is devoid of vivid and striking hues by looking at a few fashion blogger photographs and their wardrobe. While it's true that wearing black and white conveys a certain level of elegance, wearing vibrant and daring hues can still be sophisticated. We're arguing for you to start adding more color to your wardrobe—and showing you exactly how to do this without appearing a mess! It's all in how you mix these hues into your everyday style that makes all the difference!
Solid over neutral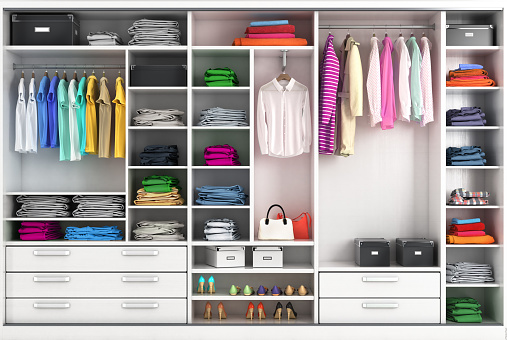 IMAGE CREDITS: istockphoto.com
If you tend to wear neutrals every day, bright and vivid colors are a terrific way to add more life to your outfit.
Although, don't worry! The transition from stark black and white to vibrant neon might take place gradually over the course of a day. You can add colors to your preferred neutral ensemble gradually but steadily.
Blue to beat the blues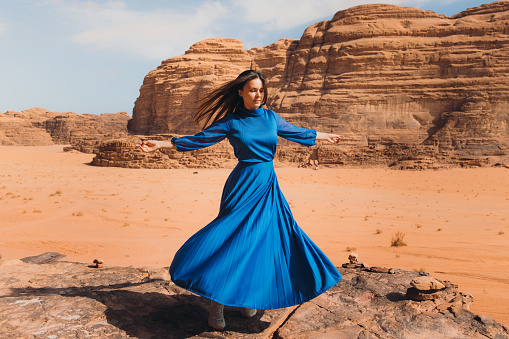 IMAGE CREDITS: istockphoto.com
Everyone gets along with blue, so if you're hesitant to start with yellows and pinks just yet, think about doing so.
Dark blue hues like midnight and navy provide excellent substitutes for wearing black. While maintaining the unrivalled beauty of an all-black ensemble, it adds a little more vibrancy.
Hybrid clothing for your wardrobe
Therefore, it's possible that you're not yet ready to experiment with bright colors in your regular attire. Since athleisure clothing is designed to look more joyful and energetic in the first place, starting off in this situation is easier by adding brighter colors to your outfit!
Bold colors in your athleisure ensemble take your look from simply appearing sporty to feeling Sporty Spice, whether you're trying for wacky designs or just solid neon. Additionally, whether you're running errands or a marathon, wearing bright colors tends to give you an extra energy boost and brighten your spirits, both of which are always necessary.
Accessories to add color to your wardrobe
IMAGE CREDITS: Unsplash.com
Wearing colorful accessories is another simple way to incorporate them into your regular outfit. This is ideal if you find it difficult to break out from your neutral habits and would rather choose that wild pop of vibrant color in the shape of a handbag, jewelry, hairpiece, or whatever.
Versatility points are awarded to colorful accessories as well for making it simple to change your appearance from day to night. They can even accompany you to more formal settings without making you appear out of place.
 Deeps with bold bolds
IMAGE CREDITS: Unsplash.com
Because both the strong hue and the deep color are equally bright and saturated, they make a stylish pairing. A classic ensemble formula is a statement coat over all-black clothing. On a WARM, DEEP, or CLEAR Color Code, this combination would look stunning.
Color your wardrobe
Colors go together, plain and simple. Maintaining the same level of color intensity is the quickest way to accomplish this. Bright colors go with bright colors; deep hues go with deep colors. When you feel confident wearing those combinations; branch out and pair dusty pink with a deep red or baby blue with charcoal grey. (A DEEP can also rock this style, but a CLEAR looks stunning in it.)
Prints in your wardrobe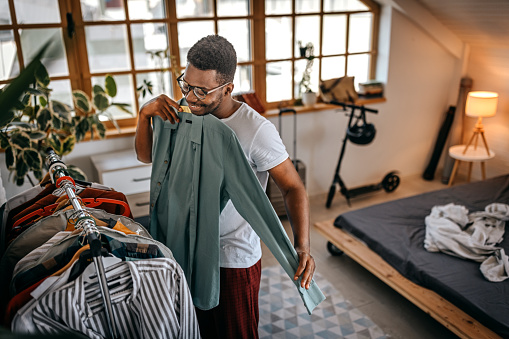 IMAGE CREDITS: istockphoto.com
The color scheme of this floral top lends itself to many different combinations, and it looks lovely with the green cardigan, mint necklace, and magenta pumps. The outfit is grounded with jeans and a simple purse. The best color codes are SOFT, LIGHT, and COOL.
USEFUL LINKS
To know some anti ageing tips, see: https://theperfectblogger.com/anti-ageing-tips/
When it comes to workout, its important to wear proper clothes. To know some best workout clothes, see: https://theperfectblogger.com/best-workout-clothes-to-wear/