WINTER HOLIDAY ESSENTIALS
The appropriate essentials will make your trip more enjoyable. It's good to travel during the winter to experience snow, make snow angels, and maybe get to bury yourself in them. Keep in mind that staying warm is a smart idea because good health is riches! So, here are some items you must pack for your winter holiday essentials.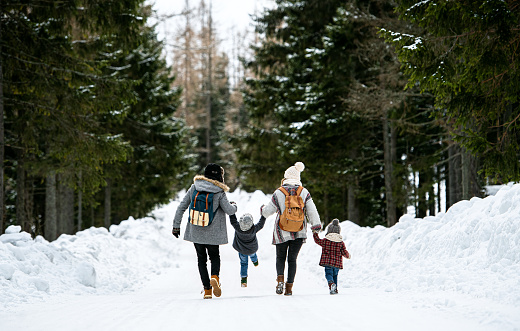 IMAGE CREDITS: istockphoto.com
THERMALS
Long johns, also known as thermals, are thin and just mildly trendy but are effective at keeping you warm. Think of this as your first layer of clothing as you fight the cold!
SCARVES
IMAGE CREDITS: Unsplash.com
Your neck should not be overlooked even if the rest of your body is covered. Our body's inherent heat is retained while the neck is covered. Scarves can also be used to warm the ears, nose, and mouth. It improves your winter OOTD in addition to keeping you warm and comfortable.
BOOTS
IMAGE CREDITS: Unsplash.com
It's essential to bring a nice pair of boots because they not only keep your feet warm and dry but also prevent the uncomfortable feeling of wet shoes and socks. For your knowledge, several of them include heels.
BEANIES
IMAGE CREDITS: Unsplash.com
Your body will also be warm if your head is. Therefore, bringing a beanie is essential for your winter travels. There are certain beanies that are large enough to warm your ears. Another method to liven up your winter wardrobe is to add a beanie.
MOISTURIZERS
Extreme cold can also deplete our natural moisture, in addition to the regular scorching heat. Because of this, remember to carry moisturizers for your hands, body, face, and even lips. While enjoying the winter, remember to keep your skin hydrated.
THERMO FLASK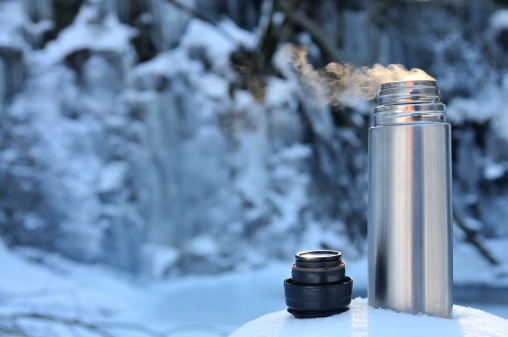 IMAGE CREDITS: istockphoto.com
Warm beverages, in addition to proper attire, will enhance your enjoyment of your winter vacation. Therefore, pack a dependable thermos flask to keep them warm. You may purchase it in a variety of sizes—larger if you're travelling with the family or a smaller size if you're travelling alone.
GLOVES: WINTER ESSENTIALS
Since hands are the parts of the body most susceptible to cold, keeping them warm all day long will benefit you. If you intend to enjoy a great day of snowball fights in the open fields, pick yourself some gloves that are thick enough to prevent them from freezing and ones that won't soon become wet.
DOWN JACKET: WINTER ESSENTIALS
IMAGE CREDITS: Unsplash.com
Yes, we are layering our clothing! Even with the long johns, you could still need a second down jacket to provide the necessary warmth. Since winter winds can be rather brisk and down jackets are frequently dense and fluffy, it is preferable to use two layers of protection.
HEAT PACKS
You should bring your own heat packs because there isn't a heater in the open. Today, you can also buy rechargeable heat packs, some of which you can carry in your palm and some of which you can stick beneath your feet. They keep you warm and are practical and cool.
MEDICINE
IMAGE CREDITS: Unsplash.com
People frequently get a runny nose or a cough after spending a day outside in the cold. So, be ready at all times and keep your medications close by. The only thing to remember is to carefully seal them and place them in a handy plastic or bag.
SUNSCREEN: WINTER ESSENTIALS
Some research indicates that UV light is actually more intense during the winter, which may surprise you. Yes, the sun does continue to shine even in the wintertime, despite the cold, and as a result, UV rays continue to wreak havoc on the Earth (and your skin). In contrast to the ones in the summer, the UV rays that strike us in the winter are considerably more piercing.
So it's crucial to use sunscreen in the winter. You might also be surprised to learn that sunburn still happens frequently at this time of year. Since we can't feel our skin getting burned because of the cold, sunscreen is much more crucial!
USEFUL LINKS
To know about engineering and job related it, see: https://theperfectblogger.com/job-opportunities-for-engineers/