HOW TO DISCOVER WHICH COLORS SUIT YOU
Whether you care about what you wear or not, knowing what colors look nice on you is crucial if you don't want people to constantly comment on how you look. Because a distasteful color might make you sound worse than before. Here are a few fast tips for figuring out your complexion type, along with some suggestions on what that means for your clothing.
KNOWING YOUR UNDERTONE FOR SUITABLE COLORS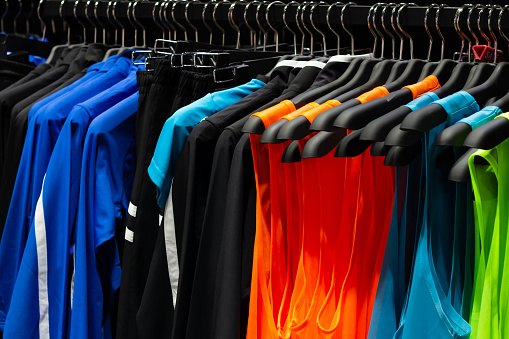 IMAGE CREDITS: istockphoto.com
No matter how light or dark your skin appears on the surface, your skin has a cool, warm, or neutral undertone. There are a few methods for determining which team you belong to.
Consider your wrist's veins. Check to check if your veins appear blue or green underneath your skin if your skin is light enough to do so. The first one claims you have a cool skin tone, whilst the second one says you have a warm one.
Examine your watch. While gold jewelry often flatters warm skin tones, silver jewelry tends to look nice on cool skin tones. You might already be drawn naturally toward the metal that is more attractive.
Look at Your Basics. If you choose basic black and white for your wardrobe, your skin may be cool; nevertheless, if you favor ivory and brown tones, your skin may be warm.
Consider How Your Skin Reacts to Sunlight. As opposed to those with warm undertones, who simply tan in the sun, persons with cold undertones tend to burn more quickly.
Learn which colors go well with your undertone:
Cool undertones- Jewel tones, calm grey, crisp whites, and sea tones all suit you well.
Cool Undertones- Earth tones, orange, yellow, taupe, and off-white suit you well.
Warm undertones- You look fine in a variety of colors, but you should avoid wearing very vivid ones.
Generally Pleasing Colors- On most males, true crimson, teal, and deep purple look fantastic.
THE SUN TEST
IMAGE CREDITS: Unsplash.com
A simple method for determining your skin's undertone is to observe how it responds to sunlight. Warm skin tones are typically found on beautiful women with olive skin who tan quickly. Most cool girls have pale complexion and burn in the sun. That doesn't mean, however, that women with dark complexion who don't burn can't be. If you're not sure, you could belong to either group.
COLOR OF YOUR EYE AND HAIR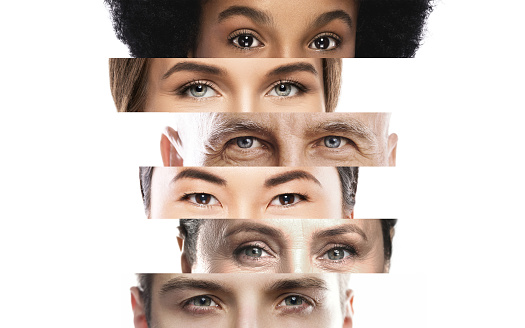 IMAGE CREDITS: istockphoto.com
Although determining skin tone is not an exact science, eye color and hair color might help. Warm skin tones are typically accompanied with amber or brown eyes and dark blonde to dark brown hair, whereas cool skin tones are more likely to have grey, blue, or green eyes and extremely dark (blue-black or very dark brown) to light blonde tresses. It's interesting to note that the majority of people with neutral skin tones have hazel eyes and multi colored hair, such as brown with warm golden brown highlights or brown with blonde streaks.
COLORS TO WEAR IF YOU ARE WARM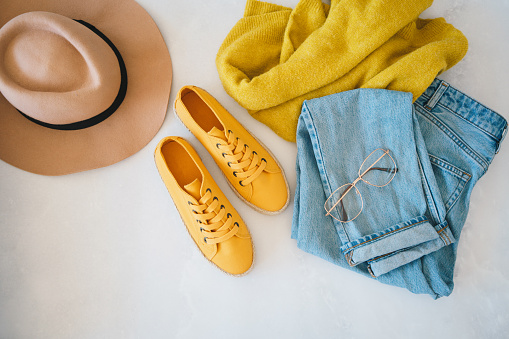 IMAGE CREDITS: istockphoto.com
Warm colors that will bring out the best in your golden undertones are oranges, golden yellows, honey golds, amber, and reds. Warmer greens and blues, however, including deeper turquoise, green moss, olive, fern, pesto, and red-purples in magenta and orchid tones, can also be used successfully. Your skin will glow when you wear neutral colors like latte, hot chocolate, taupe, and milk whites. Avoid cold hues and jewel-toned colors like ruby, amethyst, and sapphire.
COLORS TO WEAR IF YOU ARE COOL
Your greatest color choices on the cold end of the color wheel are royal blue, sapphire, emerald, amethyst, deep purples, lavender, and lilac snow. However, warm hues like shocking pink (not hot pink, which is warm), cerise, ruby, and vivid rose shouldn't be disregarded. Grey, navy, and pure white are your neutral colors; stay away from orange and yellow!
 USEFUL LINKS
Above all, it becomes important to know your skin type in order to be a fashion forward. So, we've something for you. See: https://theperfectblogger.com/how-to-know-your-skin-type-at-home/
To know how to grow tomatoes on your balcony, visit: https://theperfectblogger.com/how-to-grow-tomatoes-on-your-balcony/