Choosing Props for Your Photography Session
Without the appropriate selection of props, any photographic session feels completed. Whether they are expensive or inexpensive, props definitely bring a unique flavor to your photos. They are particularly helpful when taking portrait photos. However, selecting props requires careful planning. You must watch out that they are neither overbearing nor overly straightforward. So that you can have the ideal picture shoot, we have put together a list of suggestions that will assist you in selecting your prop for your upcoming photographic session. After all, photography is supposed to be fun.
Props should be meaningful
IMAGE CREDITS: Unsplash.com
Your images can be greatly improved by using props that have some significance for the subject matter or the model. While taking pictures of your child, you might include their favorite stuffed animal or utilize an item that has special meaning for you. Meaningful accessories instantly give your photo additional depth.
Purposeful props
Make sure the props you choose are appropriate and realistic. Setting a theme for your picture shoot and selecting a venue and coordinating props that are linked to it are the best ways to accomplish this. You could go to a library, for instance, and utilize props like books, rustic tables and chairs, or watches for a photo shoot with an academic atmosphere.
Try to be real and genuine
Choose a topic for which you can genuinely obtain props if it is not something. Consider whether you'll be able to locate appropriate costumes for everyone in the picture to suit, for instance, if you want to include seasonal props. Seasonal props will be easier to find if you try to find them during that season.
Consider the size of  props
IMAGE CREDITS: Unsplash.com
The grandpa's farm tractor can be used as a background or support piece for a photo shoot at the farm, for example, as a larger prop that works exceptionally well in picture sessions. However, some props have the potential to completely detract from the beauty of the image. Make sure your prop enhances rather than detracts from the image.
Props should be meaningful
Include a favorite toy of your child's, a treasured musical instrument you own, a beloved pet, or a passion for dance in your images. There are countless options, and this will give your photos greater significance and help you and your family create wonderful memories.
Don't be too trendy
Even though you may have just seen a few images with a particular item, try to avoid using anything that won't appear significantly out of date in a few years. We can advise you on both traditional and contemporary photographic styling. There are many enjoyable options to pick from, but classic is unquestionably better.
Props elevates you boring photos
IMAGE CREDITS: Unsplash.com
Whatever kind of photography you want to do, using photo props is a simple way to change things up and convey various moods through your pictures. According to photographer Julia Cox, "I basically do it to add another dimension or another layer to photos."
Even the most basic photographs, like a headshot, may be made to look more unique and individualized by the use of props. They enable photographers to take engaging and entertaining pictures.
Use a stool
A stool, one of the most popular photography props, can be used simply as a seat or your model can get creative with it. Encourage your subject to utilize the stool in a variety of ways rather than just having them sit on it. They can sit on the floor next to it and place a different prop on the stool itself, ride it like a horse, or perch on it like a bird.
Test your perspective with props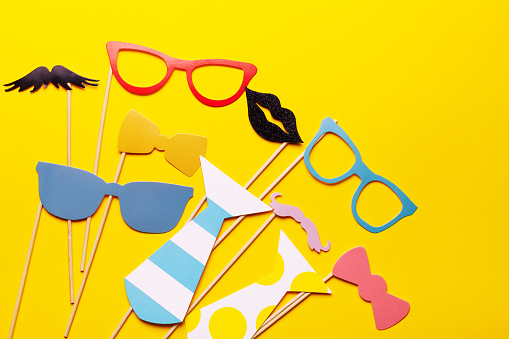 IMAGE CREDITS: istockphoto.com
Photography props also include anything placed in front of your lens, such as a filter, glass, or prism, to produce special effects in your images.
"Try shooting through objects when you're on location. Take hold of something and shoot through it. Try experimenting with that to see what affects you can produce, advises Cox.
For a dramatic effect, tinker with your camera's lenses, crystals, and sunglasses to alter the lighting in your pictures.
These suggestions will help you get started if you lack inspiration or are unsure of which props will work best for the kind of picture you want to take.
Wooden cutting boards, wine glasses, white China, parchment paper, or marble slabs are good props for food photography.
Images that relate to travel include postcards, money, maps, clothes, local cuisine, vehicles or bicycles, and landmarks or locals.
Signs and banners, old pictures, fireworks, balloons, toys and books, umbrellas, or picture frames can all be used in family portraiture.
Know the occasion
If you're doing a seasonal photo shoot, be sure to incorporate seasonal-appropriate items. Props like present boxes, Christmas trees, wreaths, and even small north pole signs should be available if you're doing a shoot with a holiday theme, for instance.
 Props Coordination with the background
Coordinating your prop selection with the appropriate backdrop is a simple approach to pick the best ones for your session. Work monochromatic by matching the accessories to the backdrop, or choose hues and textures that work well with it. Use your imagination to add depth and aesthetic appeal to the photograph by incorporating accessories like flowers or set designs (such as arches, seats, or boxes).
Capture in the act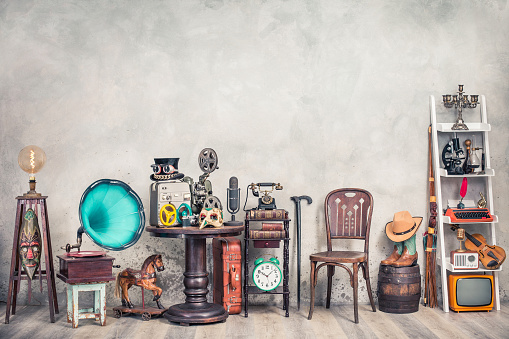 IMAGE CREDITS: istockphoto.com
You can use your subjects' participation in an activity or action as a prop. This is a terrific method to acquire a dynamic shot, it lets your subjects relax, and it makes the shooting environment enjoyable.
When your participants are engaged in an activity together, you may easily capture their real relationship. Examples include blowing bubbles, painting, painting with confetti, eating cake, taking a picnic, dancing to music, and popping bottles.
USEFUL LINKS: