Style Tips for Your Photo Session: Your Fashion guide
Finding the ideal photography fashion to highlight your own personality and sense of style can be challenging.
You want to portray who you are by wearing something that does so without coming off as forced or weird.
This article will assist you in selecting fashionable photoshoot attire that suits you the best whether you're taking solo, couple, or family images.
Street style fashion
Image via Unsplash.com
Big businesses don't have to control street fashion; what matters is how individuals wear things to express their unique sense of style.
In order to give your picture session an urban vibe, choose an outfit that is something casual, somewhat edgy, and wholly you.
Timeless fashion style
Portraits and photographs are meant to be preserved for a long time. For this reason, picking classic clothing for your photo session clothes is a fantastic choice.
Making a statement with your clothing is highly enticing, but if you look back on your snapshot in a few years, it can seem out of date. According to the theory behind timeless fashion, you'll always look amazing regardless of the most recent trends.
Casual look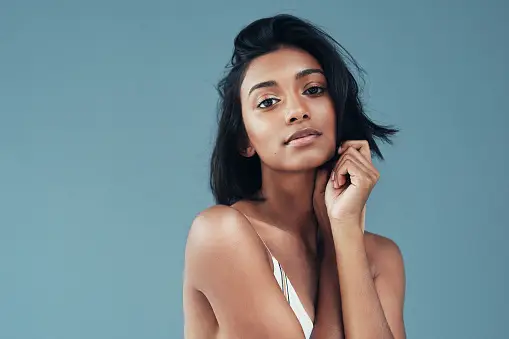 Image via Unsplash.com
Some people view a photo shoot as the ideal occasion to dress up and don a gorgeous clothing that they don't often get to wear, while others opt for a more laid-back appearance.
If you mean anything like this, then a pair of jeans and a t-shirt are just as classic as a cashmere jumper and a Hermes scarf. A flannel shirt can be added to the outfit if it gets too cool outside for this style, and you'll have the ideal casual ensemble.
Dress code for family photoshoot
Because everyone has different tastes and preferences in clothing, taking family portraits can be difficult. Additionally, because of their varied ages and body types, they may appear better in certain sorts of clothing.
Making a style board for your family photo shoot is a great method to handle the issue. This will help you choose a color scheme for the family photo attire.
Flowery dress
Image via Unsplash.com
There are many alternatives for photoshoot attire for outdoor sessions in the spring and summer, which is fantastic.
An airy garment is ideal for capturing the mood. Additionally, it is cozy to wear and works well on most body types.
You can choose vibrant or neutral colors, depending on your personality and preferences. You may also go with flower prints or something colorful like a polka-dot dress.
Because moms and daughters can wear the same dress design with different patterns and colors, this is also a great concept for family photo costumes.
A vintage style
We are more cognizant of how we consume clothing as our awareness of our carbon footprint grows. Because of this, wearing antique clothing is not only the ideal attire for a picture shoot but also environmentally friendly.
If you don't already own any retro-inspired attire, you can get it at second-hand stores, on specialized apps, or online.
To replicate a specific historical era, you can look at old magazines and photographs to see what people wore at the time. You can choose between a disco appearance from the '70s or a pin-up look from the '40s, depending on which is more enjoyable for you.
Contrasting colors
Image via Unsplash.com
Choosing clothing for your picture shoot by considering opposing colors—also referred to as complementary colors—is a terrific idea.
On the color wheel, complementary colors are those that are directly opposite one another, such as teal and red, blue and orange, yellow and purple, etc.
This technique can be applied, for instance, to a couple's or best friend's photo session. Coordination of family photo costumes also works. Members of the same household can dress in complimentary hues to one another.
If there is only one model, you can use this theory to decide on the wardrobe or the various components of the ensemble based on the color of the background.
Style in Necklines
Many individuals focus on the color of their photo attire, whether they are formal or informal, etc., but overlook the specifics. The secret to a flattering portrait is picking the proper neckline since it frames your face and draws attention to it.
Although female clothing has a greater range of necklines, men should still consider it when choosing what to wear to their picture shoot.
Learn which neckline suits you best, whether it's on a dress, t-shirt, sweater or shirt.
Style in Printed dress
Image via Unsplash.com
The majority of fashion gurus will advise you to typically stay away from prints and patterns when dressing for photos. Yes, generally speaking, that makes sense; but, there is always that one outfit that serves as the exception to the rule.
Bright or chaotic patterns can be a statement piece of apparel that looks excellent in photographs when you have a neutral background.
Some shoes style
You can use the shoes as a foundation to create an ensemble for a picture session, just like you would with any other article of apparel. Shoes are a crucial accessory, whether you prefer a pair of heels or a pair of trainers.
It's crucial to remember the shoes even if you're not really focused on them at the moment. Make sure they are comfortable, clean, and, if not brand-new, at least color-coordinated with the rest of your attire.
Earthly colors for family
Image via Unsplash.com
The benefit of using earthy colors for family portraits is the vast range of tones available to each participant.
There are other colors as well, including leafy green, orange, and blue tones from the sky and water, as well as purple and yellow. Yes, the brown soil tone might not be that appealing, especially for the smaller ones.
Monochrome style
When you use distinct tones of the same color, you are using monochrome. This eliminates the challenge of knowing how to match various colors, whether it be for a family photo attire, a couple's outfit, or even your own.
Choosing the same shade for your shirt, trousers, jacket and shoes is a safe bet. For a fully monochromatic image, you may even go all out and keep the background the same color.
USEFUL LINKS: