Who likes a chaotic and unarranged wardrobe? A wardrobe is messy only when unnecessary stuff is stored into it. But the problem lies here: how to decide the necessary stuff for your wardrobe. Well, we have a solution for you. Saving your time, we have listed some must-haves for your wardrobe. Say goodbye to a messy wardrobe from now.
Some Wardrobe Essentials and Must- Haves are listed below:
Your comfy denims
(Photo from: Unsplash.com)
Although sweatpants are great, denim is truly timeless. The easy jean is a casual, high-waist, straight-leg style that looks equally elegant with heels as it does with dad sneakers. It is the new classic form.
Tank tops: must-have in wardrobe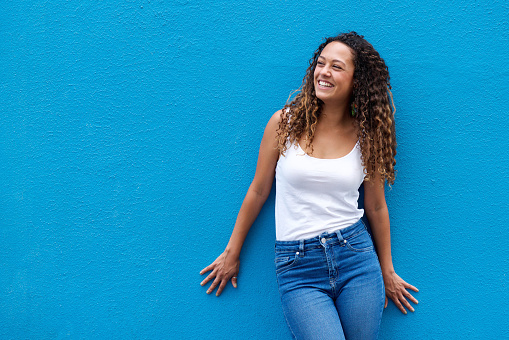 (Photo from: istockphoto.com)
Despite the fact that everyone has a favorite garment, nothing compares to the coolness of a tank top. Today's tanks not only function as a solid base layer, but they also experiment with the neckline by using asymmetrical cuts or vanishingly tiny shoulder straps that are meant to be seen on sunny days. No wardrobe is complete without one, whether you style yours with a cozy pair of sweatpants or layer it beneath a slip dress.
Blazer in your wardrobe
An excellent blazer is a wardrobe's workhorse. Do you need a finishing touch to complete your evening outfit? When it's warm out, do you need to replace your outerwear? Consider wearing a jacket that won't let you down over your wedding guest attire. These inquiries are all rhetorical.
Leggings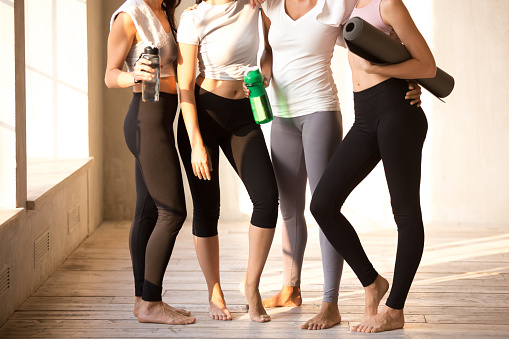 (Photo from: istockphoto.com)
What are Katie Holmes, J. Lo, and Kendall Jenner all in common with each other? For working out, working from home, or dressing up with a lightweight jacket while rushing to the store, they all have a go-to pair of leggings they can always rely on.
Midis: versatility of your wardrobe
Your wardrobe's most adaptable pieces should be midis. They are appropriate for more formal settings and are comfortable enough to use for leisure activities thanks to their calf-length. Choose from timeless shirtdresses or more modern designs in vibrant, '70s-inspired prints
Leather staple
(Photo from: Unsplash.com)
Although nearly everything in our closets has been updated with leather (from suit separates to spring dresses), making an investment in a leather wardrobe essential will pay off in the long run. Consider wearing a blazer, pants, or a button-up rather than an accent piece like a headband or detachable collar. The texture will instantly boost your entire outfit while yet being just as simple to style as its non-leather sibling.
Sweatpants: must-have of your wardrobe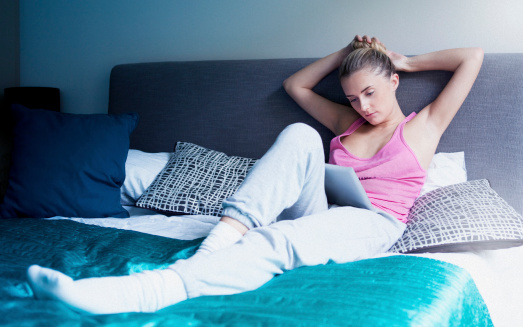 (Photo from: istockphoto.com)
During quarantine, sweatpants proved to be our go-to item of clothing, allowing us to move freely between the couch and the grocery store and back again (and again). However, we aren't leaving them at home. The pandemic introduced options beyond the typical grey, and celebrities like Katie Holmes demonstrated how they can help you turn a fashion look. There are many joggers available right now in eye-catching designs, vibrant colors, and modern neutrals.
House- dress
Whether it has puffed sleeves or smocked embellishments, the billowing house dress is what you put on when you're feeling frisky and lively, as well as being ready to unwind on the couch with a platter of chicken nuggets. It looks great with strappy sandals or dressed up for the office with a jacket and fancy shoes, another style we can enjoy arising from our comfort-first way of life.
References:
https://www.vogue.com/article/vogue-wardrobe-essentials-guide
https://www.glamour.com/gallery/10-wardrobe-essentials-every-woman-should-own
A COMPLETE GUIDE FOR YOUR WARDROBE:
https://theperfectblogger.com/how-to-style-your-wardrobe/