BEST PET FOOD BRANDS YOU MUST CHOOSE FOR YOUR PET
The only living thing that loves us unconditionally and more than we could ever love ourselves is a pet. Our lives are made happier, more joyful, and more optimistic by their antics, and our hearts are at rest when we spend time with them. The pet food industry is booming day and night, with a number of companies being established to produce food brands with unique ingredients and adequate nutritional content to keep our pets healthy and fit. But how would you know which food brands are right? Some food brands can be hazardous. In this article, we've bought for you some best pet food brands that you must choose for your furry friend.
Mars Petcare Inc. : pet food brands 
IMAGE CREDITS: https://ind.mars.com
Since Mars Petcare Inc. thinks of our pets as part of the family, it has introduced pet food options that will provide for each animal's unique needs, including those of cats, dogs, birds, fish, and horses. Mars Petcare has established hospitals like Pet Partners, VCA, and Banfield, making it one of the top veterinary groups in the world.
Three of the top five pet food treats in the world, including as PEDIGREE, ROYAL CANIN, and WHISKAS, are part of the corporation, which consists of over fifty brands and 75,000 employees. In order to build a new division named "Connected Solutions" that will protect animal interests through its goods, Mars incorporated cutting-edge technology and cutting-edge research.
Nestle Purina Petcare
IMAGE CREDITS: PetsWorld.com
Nestle Purina Petcare is devoted to provide pet owners with the extras they need for their family members. Scientists and nutritionists on its highly qualified team strive to produce comprehensive nutritional products that will improve the lives of animals.
As the name implies, Nestle Purina Petcare, a division of parent company Nestle, produces and sells pet food, treats, and litter. Since its establishment in 2001, this business with American roots has grown to become the second-largest pet care provider in the world, with annual revenues of 12.50 billion dollars.
Hill's Pet Nutrition: pet food brands 
IMAGE CREDITS: FoodManufacturing.com
The Hill's Pet Nutrition brand has introduced a number of innovative products that are considered industry innovations because they address certain areas like weight management, digestive health, early development, senior cognition, and overall wellness.
More than 200 nutritionists, food scientists, and veterinarians are employed by the organization, and they all constantly endeavor to raise the caliber of the products they provide. Through pet adoptions, it has started Hill's "Food Shelter & Love" program, which provides food and shelter to stray animals every day.
J M Smucker: pet food brands 
J M Smucker has integrated extensive experience and balanced solutions to fulfil the unique health requirements of the pets in order to dominate the pet food sector. It offers a variety of brands, including Milk-Bone, Natural Balance, and Meow Mix, that provide pet food and snacks.
With an annual sale of 2.10 billion US dollars, J M Smucker is one of the biggest producers of pet treats in the world. It is connected to "Rescue Bank," a company that helps neighborhood animal care organizations by giving them food and money donations.
Diamond pet foods: pet food brands 
IMAGE CREDITS: FleetFarm.com
In order to satisfy the nutritional and health needs of pets, Diamond Pet Foods, a developing business, offers a wide range of high-quality pet products. One of the most reliable brands, it is endorsed by skilled trainers, vets, and breeders.
The business sells high-end goods under the Diamond, Diamond Naturals, and Diamond Naturals Grain-Free labels, among others. Given that its products are freely accessible in more than a hundred nations, it serves a global market.
United Pet Group by Spectrum
As the name suggests, United Pet Group by Spectrum Brands is a division of its parent business Spectrum Brands. It was established in 1997 and has its operational headquarters in Missouri's Earth City.
A corporation with American roots, United Pet Group sells, makes, and creates pet goods. It provides industrial and consumer products for both indoor and outdoor facilities, including heaters, power filters, and accessories. Its food items are intended for use by cats, dogs, birds, and other animals.
Ainsworth Pet Nutrition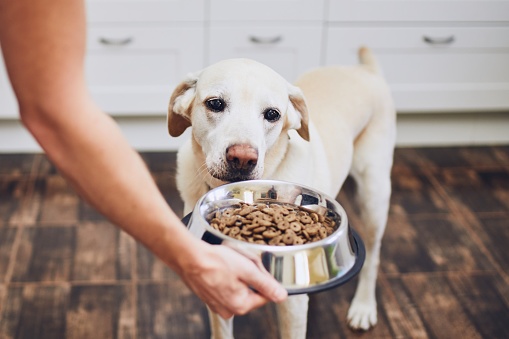 IMAGE CREDITS: istockphoto.com
The pet food brand Ainsworth Pet Nutrition lives by the maxim of consumer preference. It has modified its goods to provide the greatest food for pets on the market with real ingredients and crucial nutrients. Its product line includes formulated diets, snacks, vegetables, grains, grains with added minerals, and vitamins for use in feeding companion animals.
The Ainsworth Pet Nutrition Company is conscious of its social duty and collaborates with regional organizations to promote animal welfare. In order to achieve its goal of zero waste discharge, it has built a recycling ecosystem.
Unicharm Corp
Consumer goods and pet care products are both sold by Unicharm Corp. In its pet section, it produces and sells pet food and toiletries.
At the end of the fiscal year 2018, the company ranked ninth among the top ten pet care companies in the world with expected annual revenues of 752 million US dollars. The pet food company takes part in a number of CSR initiatives that improve the wellbeing and life expectancy of animals.
Deuerer: pet food brands 
With an annual turnover of 721 million US Dollars at the end of the fiscal year 2018, Deuerer is one of the top health food brands in the world because to consistent quality checks, premium ingredients, and utilization of cutting-edge technologies.
It was the first business to provide stand-up pouches for dogs and cats in 1998, and in 2000 it offered multi-packaging of trays and pouches for the animals. Lactose-free milk for cats, innovative tray and pouch forms, mixed mini-sticks in several packs, liquid snacks, vegetable jelly in pouches, and grill foods in pouches are some of the current product innovations offered by the company.
Thai Union Group: pet food brands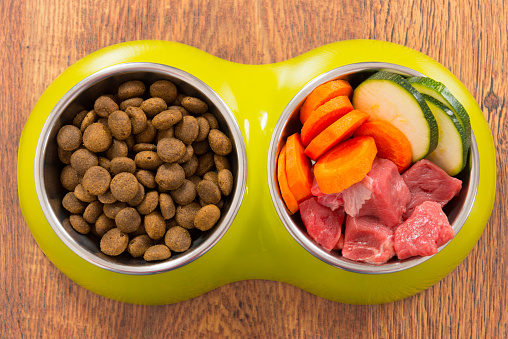 IMAGE CREDITS: istockphoto.com
As its name suggests, Thai Union Group is a business with Thai roots that sells prepared food, seafood, and pet care items. It was established as a public business in 1977. The pet food industry was added to Thai Union Group's operations in 2010 through US Pet Nutrition LLC.
With its corporate headquarters in Thailand's Samut Sakhon, the company provides services to a global clientele. It has production facilities in the UK, Scotland, France, Thailand, the US, and Poland.
USEFUL LINKS:
Find a complete guide for your furry friend here: