FIND PET-SITTER FOR THE HOLIDAYS: TIPS TO KEEP IN MIND
A fantastic method to keep your pets happy at home during the holidays without adding to their stress is to hire a pet-sitter. We frequently plan vacations that take us far from home. Although we would love to bring our pets on all of these journeys, it is regrettably not always feasible. Pets are unquestionably more at ease in familiar environments. Leaving them behind can make them feel more secure while you're away. For your holiday travel needs, use the following resource to find the ideal pet-sitter
Start searching for a pet-sitter ASAP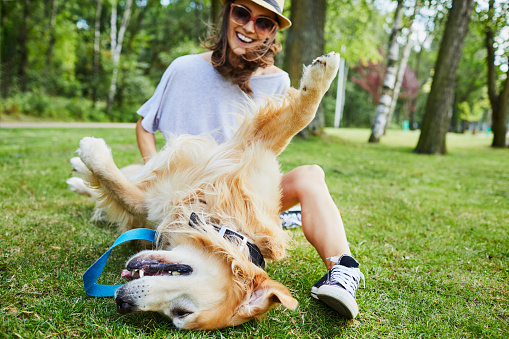 IMAGE CREDITS: istockphoto.com
Around the holidays, pet sitters are in high demand, so you should get started on your search right once. By doing this, you have a better chance of discovering someone who is available and you like. The optimum time to look for and book your holiday pet sitter is 4-6 weeks before to your departure. If you make a reservation month in advance, some pet sitters give discounts. In any case, you need to reserve your pet sitter by Thanksgiving to make sure they are available when you need them
Ask for recommendations for pet-sitter
You might ask your trusted network for recommendations if you need help deciding where to begin your search. It's possible that other pet owners have already found pet sitters they adore. Get a list of names from people you know and trust, then start calling them.
Prefer meeting the pet-sitter in person
IMAGE CREDITS: Unsplash.com
Over the phone or a video call, you might be able to form an early opinion of someone. Before deciding to collaborate, it is crucial to meet a possible pet sitter in person. You can watch how they get along with your pet as well as gain a better sense of their personality through this the interaction between a pet sitter and your animals is the most crucial quality to consider. While you are away, you want your pets to feel secure, at home, and well-cared for.
Consider online sites as an option
You can pick from a reputable network of expert pet sitters on websites like Care.com or Rover.com. To guarantee that your pets receive the type of care they require, you can limit your search to sitters that satisfy particular criteria.
Find pet-sitter according to a plan
IMAGE CREDITS: Unsplash.com
Once you've located a pet sitter, you should invite them over so you can give them detailed instructions on how to take care of your animals. Before you depart, give them all the information they might require, check to see if they have any questions, and leave them with a detailed set of instructions. In case something happens while you are away from home, you should also record your contact information, an emergency contact, and your veterinarian's phone number.
Take help of authorized organization
To locate a nearby professional qualified pet sitter, use a pet sitting certification organization like Pet Sitters International (PSI). Professional pet sitters complete continuous education requirements, pass an exam to get certified, carry pet sitter insurance and bonding, abide by PSI Member Code of Conduct and Ethics, and follow Quality Standards.
Why do you need a pet-sitter?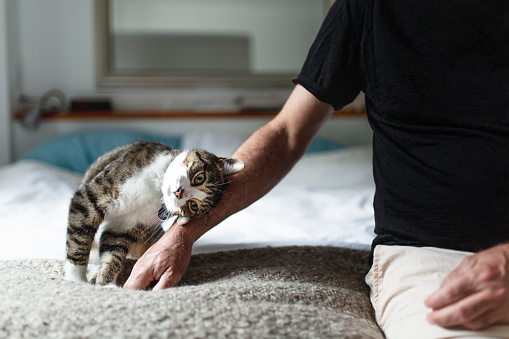 IMAGE CREDITS: istockphoto.com
Every circumstance is unique, so what is best for your pet when you travel will depend on your particular requirements. For instance, would you bring your pet to the pet sitter's house or do you need someone to remain at yours? Will your pet remain inside your house, and will someone need to drop by occasionally during the day? Do you want your pet to have playtime, outdoor exercise, training, or grooming while you're away? You can always try out a sitter to see how your pet reacts to them.
Interview your pet-sitter
Interviews are a fantastic method to find out if the individual you have is the proper fit for the position. It is a good idea to arrange a physical interview or a visit to the facility once you have chosen a few pet care providers and boarding establishments that you prefer. Make sure to bring your pet with you when you do this. You will be able to discover a lot about the applicants through interaction, and this will help you make an informed choice when choosing a pet sitter. Make careful to evaluate their response to your pet during the interview by asking them about the kinds of pets they have experience with and how many years of experience they have.
Pros and cons of a pet-sitter
IMAGE CREDITS: Unsplash.com
During the holidays, hiring a pet sitter to visit your home is incredibly convenient. Your pet will be fed, cared for, and given attention while you are away, giving you peace of mind. The pet sitter has complete access to your house, which is a drawback. A pet sitter who stays at your house for a few days is known as an in-home sitter. It is so crucial that you can trust the person looking after your pet at home. Ensure that you are aware of the schedule for the times the pet sitter will be absent from your house.
Emergency insurance
Emergency preparedness is always essential. Your pet sitter will be more prepared for any emergency if you have a well-thought-out strategy in writing. Ensure that any emergency plans, contacts, and veterinarian information are included. Giving your pet sitters the contacts and resources, they need can save your pet's life even though they are qualified professionals who can handle any scenario that may arise. Find out if your pet sitter is insured in addition to their level of safety. Insurance can aid in defending your house and your pet against potential unintentional losses.
Have open communication with your pet-sitter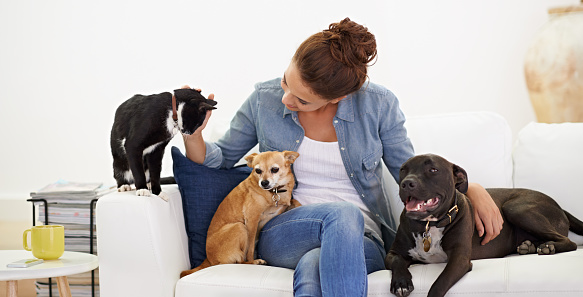 IMAGE CREDITS: istockphoto.com
Make sure the potential pet sitter is accessible before hiring them. Pet sitters do prefer to keep you informed about your pet, even though they try not to call you while you are away. You may feel like your pet is close by if you get updates with images or videos. Additionally, keeping in touch with the pet sitter will allow you to prepare for any changes in your plans and make the necessary accommodations.
USEFUL LINKS:
Know some pet-friendly dinner recipes by clicking: https://theperfectblogger.com/7-pet-friendly-dinner-recipes-you-must-try-at-home/
See best fashion movies and documentaries: https://theperfectblogger.com/best-fashion-movies-and-documentaries-to-watch/