SPECIALIZED DIET: CATER YOUR DOG WITH LOVE AND CARE
We do love our dogs, but there may be occasions when we need to limit their diet or put them on a special diet to meet their demands. Here are some suggestions for you for specialized diet to make sure that he still enjoys his mealtime! This information regarding the specialized diet will help an overall development of your pet.
Ensure that the diet is less boring
IMAGE CREDITS: Unsplash.com
Anyone can enjoy their meals, even if they are following a tight diet! Consider including some additional (healthy) goodies. Here are some ingredients you can pick up for some homemade dog chow on your upcoming grocery run.
Kefir is a good source of vitamins and probiotics, has a low lactose content.
Sardines are a fantastic source of protein that also contain vitamins, calcium, and omega-3 fatty acids.
Strawberries and blueberries are regarded as superfoods because they are high in fiber and antioxidants.
Make sure they consume the mint before you kiss them goodnight so they have minty breath.
A multivitamin that maintains the health of their bones and joints can also be added!
Make specialized diet a game
Dog puzzles are designed to stimulate the mind as well as prevent excessive eating. Dog puzzles, sometimes known as "brain games," can help them refocus their attention, reduce anxiety, end boredom, and stop destructive or aggressive behavior. To help your dog's digestive tract, we advise hiding a few carrots in the puzzles.
Additionally, for older dogs, consider something easier like a lick mat. The dog can lick these mats till the treat is gone because they don't contain any moving widgets. We advise using lick mats with creamier goodies, such peanut butter for fiber and healthy fats, or coconut oil, which can boost energy levels, enhance skin and coat quality, and lessen allergic reactions.
Prepare specialized diet along with your dog
IMAGE CREDITS: Unsplash.com
They claim that dieting with a spouse makes the process much simpler. Try preparing a different plate for your dog if you are making chicken for yourself for supper.
Unseasoned, cooked chicken is excellent for boosting energy and keeping dogs satisfied longer. If you have more than one dog, make an effort to feed them all the same foods (if possible). In this approach, neither pup will be tempted to take food from the other.
Research about and experiment with specialized diet
Pets with special diets can eat a variety of foods, so it's crucial to conduct some research and choose the one that will work best for your cat. It might be necessary to try a variety of dishes until you find one that both appeals to them and satisfies their nutritional requirements. Additionally, it's crucial to guarantee that the food you're giving them is high-quality and fresh. Because pets on special diets frequently have delicate digestive systems, it's crucial to refrain from giving them rotten or subpar food.
A nutritious specialized diet
It's necessary to conduct some study and choose the finest alternative for your pet because there are numerous types of food for pets with special diets available. It could take some trying out with various foods before you find one that they appreciate and that also satisfies their nutritional requirements. Ensure that the food you are providing them is high-quality and fresh as well. It's crucial to avoid giving pets on special diets foods that are rotten or of low quality because sensitive stomachs are common in pets.
Consult your vet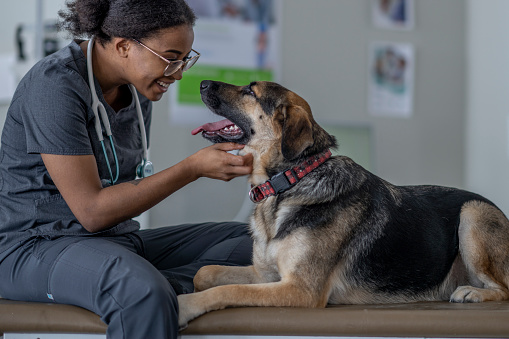 IMAGE CREDITS: istockphoto.com
Consultation with your veterinarian is a must before providing food for a pet on a particular diet. They can assist you in developing a nutrition plan that is appropriate for your pet and can advise you on the best course of action. It's time to start considering diet options after consulting with your veterinarian.
Take note of calories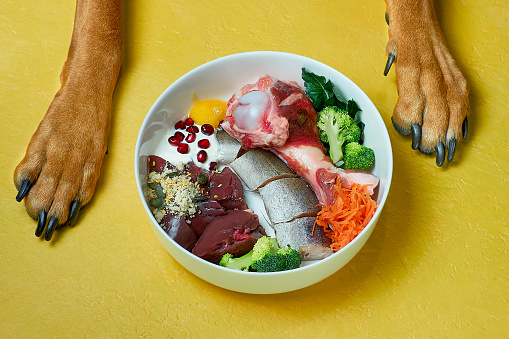 IMAGE CREDITS: istockphoto.com
Do you spend the time to track your caloric intake? A specialized diet is only helpful if you aren't giving your pet an excessive or inadequate amount to eat. Nothing is worse than giving your pet the wrong food because you didn't take the time to learn what each dish contains. For instance, you should feed a Husky at least 1,500 calories per day (more if they are active during the day) if they are to remain healthy.
It becomes nearly impossible to detect progress without keeping track of calories. It will result in a lethargic animal, which is a terrible situation for a pet owner.
Specialized diet according to breed
Starting with the fundamentals is crucial because it serves as the basis for your decisions on food. Start with your dog's breed, for instance, if you want to create a customized diet for it. Huskies and Chihuahuas require different diets; thus, you shouldn't do the same for them. There are a number of distinctions between them in terms of what they consume, how much they eat, and what kind of diet best suits their genetic makeup. If you keep this information in mind, you'll create a customized diet just right for your pet.
A balanced diet
IMAGE CREDITS: Unsplash.com
Every creature has a different digestive system and uses nutrients in a different way which also holds true for your dogs. Your pet should eat the appropriate amount of both dry and wet food to maintain the balance between calories and proteins. Due to the added fat and calories that human nutrient enhancers and food items include, pets shouldn't be given them.
Importance of specialized diet
If you don't take the time to consider your pet's needs as a pet owner, you may end up feeding your pet regular food that has no nutritional value. Knowing more about your pet, such as its breed, age, and other factors, will help you determine what food is best for them. It's not appropriate to force feed your pet anything and anything. Allergies, difficulties controlling their weight, and other medical disorders could all be affected.
USEFUL LINKS:
Check out some pet friendly dinner recipes: https://theperfectblogger.com/7-pet-friendly-dinner-recipes-you-must-try-at-home/
Click here to know must have kitchen essentials: https://theperfectblogger.com/must-have-kitchen-essentials/