AN OWNER'S GUIDE TO HEALTH AND FITNESS AT HOME
Adopting a new pet may be as exciting and terrifying as you might think. But not when you read our owner's guide. We all care deeply about our beloved family members and work hard to provide them everything they require to live happy, healthy lives. We merely take routine care of them by making sure their food bowls are always full, walking the dog, and scooping the litter box. Despite our best efforts, it can be simple to put our pets' health and wellbeing on the back burner due to the everyday craziness of life. So, in this article, find all that you need to know about an owner's guide.
Diet: an owner's guide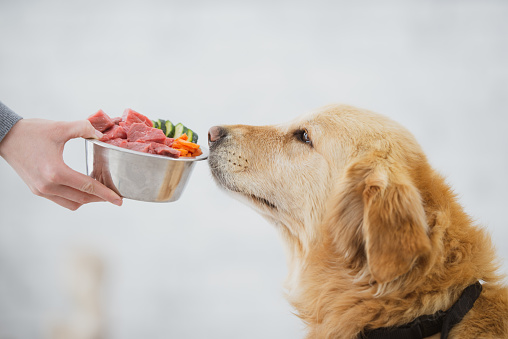 IMAGE CREDITS: istockphoto.com
To keep your pet healthy, it's crucial to offer them high-quality food that includes all of the required nutrients. It's a good idea to ask your veterinarian for their advice on the best diet for your pet as different breeds have varied nutritional needs based on their size.
Exercise: an owner's guide
Lack of exercise can lead to health problems in pets. Regardless of the weather, walk your dog every day. Cats should get lots of activity by engaging in intriguing pastimes like chase. These activities are beneficial for both you and your pet's health because they get both of you outside and moving.
Do activities with your pet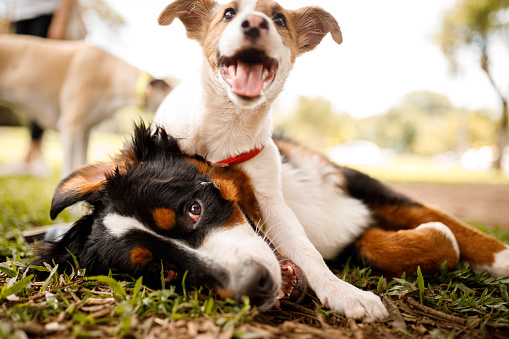 IMAGE CREDITS: istockphoto.com
Our pets adore us, and all they want is to spend as much time with us as they can. To spend quality time with your pet on a daily basis, make sure to take time out of your busy schedule. When you give your pet this attention on a regular basis, you'll see how much happier they become.
Ensure healthy environment for your pet
Ensure a healthy atmosphere for your pet. This entails making sure it is tidy and devoid of anything that can endanger them, such a deadly plant. Think carefully about the cleaning supplies you use around the house to ensure that they are pet-safe.
Your pet's grooming is important
IMAGE CREDITS: istockphoto.com
Make your pet's grooming a top priority to maintain their wellness. This includes grooming them, such as brushing their fur and cutting their nails.
See your vet once in a while
To ensure they are up to date on required vaccines, all pets should undergo routine veterinary examinations. Additionally, it's a fantastic tool to identify any health issues early on.
Your pet's dental care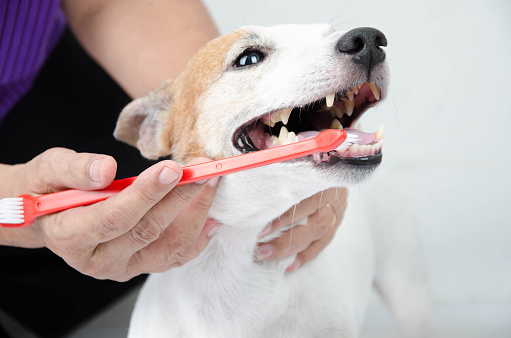 IMAGE CREDITS: istockphoto.com
When considering a pet's general health, it's sometimes easy to overlook their oral hygiene. The majority of pets have periodontal disease, but it is easily avoidable at home with regular dental care. Like regular exercise and a wholesome diet, brushing your pet's teeth at least once a day can help prevent different health issues.
Along with frequent brushing at home, your veterinarian should do dental cleanings at least once a year. Following these comprehensive dental cleanings, your pet's general oral health can be safely examined by your veterinarian.
Give your pet some stimulating toys
Because mental stimulation is essential to a pet's overall health, depriving them of it could be hazardous. As a result, it's crucial to leave stimulating toys for your pets at home while you're gone. Stimulation can help your pet in many ways.
Pet's hygiene is important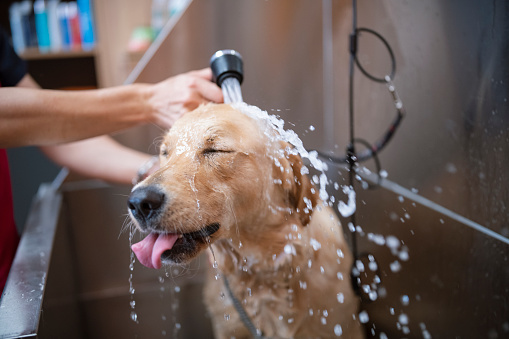 IMAGE CREDITS: istockphoto.com
Another crucial aspect of caring for your dogs is hygiene, though how much you get involved will vary depending on the species. For instance, self-cleaning animals like cats, rodents, and hamsters will spend a lot of time grooming themselves. Dogs, however, require regular bathing to stay clean. Nevertheless, many distinct mammals require hygienic interventions, such as dental work or nail trimming. This may involve keeping their teeth at a suitable length or ensuring the health of their mouth.
Proper nutrition: an owner's guide
Our own and our dogs' nutrition is essential for good health. You could endanger your pet if you purchase pet food that has not been approved by a reputable and reliable company. Do your research to identify a reputable company that offers high-quality pet food, and do not accept anything less. This can be especially true in the case of imported, unregulated foods that are legal to sell yet may be harmful to our animals. In the event of recalls, always be sure to keep an eye on the brand you have picked as well.
Protection against parasites
Parasites are the most prevalent and annoying issue with pets! In addition to being annoying, these parasites can seriously endanger the health of pets. Fortunately, these pests can be easily prevented and treated if necessary. You can protect your pet from parasites and dangerous diseases including heartworm disease, a tick-borne sickness, tapeworms, and other intestinal health issues by utilizing flea and tick medication and heartworm prevention that are appropriate for your pet. Keep your pet safe and healthy by administering preventatives as advised by your veterinarian.
Managing your emergencies: an owner's guide
Of course, sometimes life interferes with maintaining a regular fitness schedule. A happy and healthy life for your pet can be ensured by preventative measures like routine wellness exams for your pet and the addition of vitamins to their diet. Pet Probiotics is intended to enhance the immune system, increase nutrient absorption, and promote the condition of the skin, coat, and digestive system in cats and dogs.
Consider your budget: an owner's guide
IMAGE CREDITS: Unsplash.com
Keeping a pet can be costly. They require frequent checkups, wholesome food, vitamins, and other things for comfort and enjoyment, just like humans do. Making sure you have adequate money in your monthly budget to meet your pet's demands should be a top concern. If you don't have the resources, you might think twice before having a pet.
In general, keeping a dog costs more than keeping a cat. Check pricing for dog or cat food, toys, beds, and other items before you buy. Ask around or meet with your neighborhood vet. Pets require nutrition and vaccinations. Find out the typical cost of a trip to the vet.
USEFUL LINKS:
Know some amazing DIY ideas of pet toys, see: https://theperfectblogger.com/diy-pet-toys-ideas-to-make-your-furry-friend-happy/
We have for you some pet friendly dinner recipes. Click: https://theperfectblogger.com/7-pet-friendly-dinner-recipes-you-must-try-at-home/