5 TIPS TO LOOK AMAZING IN WORK WEAR
It's been a while since we've had to consider  work wear. What really constitutes workwear for the workplace after two long years of working from our couches? This issue is getting harder to answer as fashion trends keep shifting in an instant. Fortunately, a lot of us are asking it right now. Given that you are (mostly) what you wear, here is a fast cheat sheet for getting your professional fashion mojo back when it comes to work wear.
PAY ATTENTION TO YOUR WORK WEAR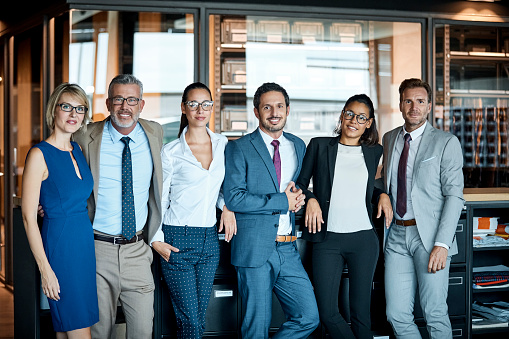 IMAGE CREDITS: istockphoto.com
It has never been more challenging to decide what is appropriate for the workplace. The last few years, sweatpants and a button-up were more than sufficient. If you return to the office, this dress will not be appropriate. Dressing appropriately is still crucial since it demonstrates your concern, even if the workplace has a relaxed dress code. When everyone is looking at you, unlike Zoom meetings, you cannot just turn off your camera.
Instead, you'll need to grab your coworkers' attention with both your words and your appearance; this calls for wearing appropriately. You can captivate your peers' attention with your appearance before you say a word by taking care of it.
TAKE CARE OF YOUR PHYSICAL APPEARANCE
IMAGE CREDITS: Unsplash.com
More goes into choosing an outfit than simply matching up pieces of fabric. Even the most lavish or eye-catching attire may occasionally fall flat due to the wearer. So even your new suit is unquestionably amazing, it just won't look good on you if your beard is unruly or you have obvious bags under your eyes.
To put it another way, maintaining your appearance is just as important as maintaining your work attire because it completes the ensemble. Establish a morning routine after determining which cosmetics suit you the best. You'll start to feel and look better both inside and outside of the office after a while!
KNOWING OCCASION FOR WORK WEAR
IMAGE CREDITS: Unsplash.com
There is nothing wrong with dressing for success. There is such a thing as doing too much, though. Therefore, when selecting your professional attire, be sure to examine your surroundings and how your coworkers and superiors are dressed. After all, odds are that you shouldn't be wearing a standard pressed suit if your boss isn't.
Lawyers must maintain a professional image, but outside laborers can be a little more creative with their attire. The right color scheme should always come before men's work attire and protective gear. High fashion won't ultimately prevent you from getting hurt on the job, but the appropriate work attire definitely might!
SIZE OF THE OUTFIT
It happens frequently that you fall in love with an outfit just to learn that the store doesn't have it in your size. In the world of fashion, this is a well-worn story, and while it may be difficult to let a beautiful dress go, it is no justification for purchasing it in the incorrect size. The majority of the times, people purchase clothing that is either too big or too tiny for them.
These things may be lovely, but not everyone will find them to be suitable. Petite outfits will come off as unprofessional and unintentionally big blazers will look odd. The ideal dress should be both attractive and comfy since when you feel well at work, you will as well.
KNOW YOUR TYPE OF WORK WEAR
IMAGE CREDITS: Unsplash.com
So far, all of these fashion tips have been universally applicable. But there isn't just one recipe for stylish work attire; what works for one person could just not work for another. The one thing that applies to everyone is that your clothing should always reflect who you are.
Therefore, even the most formal outfit should make subtle personality references. Any outfit has personality, whether it is in the color scheme, a statement earring, or a special pair of cuffs. Don't be afraid to inquire if it still fits you the next time you're looking for a new work wardrobe!
USEFUL LINKS
We all need essential stationary supplies. Worry not, we've provided you with some, see: https://theperfectblogger.com/essential-stationary-supplies/
To set your office at your home, simply click: https://theperfectblogger.com/home-office-setup/