The best films featuring entrepreneurs you must watch
The best films about entrepreneurs often have the biggest emotional impact on small business owners out of all the TV episodes and films produced for amusement. Imagine yourself on the big screen—especially if the lead character is defying authority, squabbling with the boss, and ultimately quitting their 9-to-5 job to launch a storied company. There's nothing quite like it. It takes a lot of labor to run your own business, as the main characters in these best films learn. To get over the challenging times, you occasionally only need a little motivation which these best films on entrepreneurship  have to offer.
The social network: best films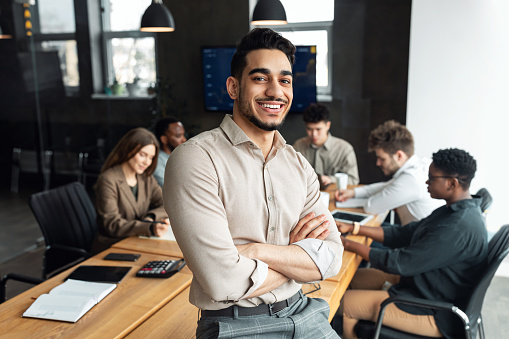 IMAGE CREDITS: istockphoto.com
The best business movies almost usually contain some sort of rail against the status quo, and "The Social Network" is no exception. In order to avenge a recent ex-girlfriend, Mark Zuckerberg (played by Jesse Eisenberg in this film), an entrepreneur with a competitive spirit, decides to start the social network in his Harvard dorm. With funding provided by benefactor and investor Eduardo Saverin, Facebook eventually develops a life of its own. Always confident in his own skills, Zuckerberg devotes all of his attention to developing Facebook's platform while disregarding costs, regulations, and the feelings of others.
Saverin is fired from the firm when Napster internet entrepreneur Sean Parker joins, and Zuckerberg is soon embroiled in a contentious legal dispute over Facebook's ownership and rights.
Jerry Maguire
In this business drama about the rise and fall of a powerful sports agent, Tom Cruise's character Jerry Maguire loses his job after arguing that agents should provide a more personalized service to their customers by taking on fewer and giving them more time to get to know them. With Rod Tidwell (Cuba Gooding Jr.), a volatile football player whose family and financial concerns push Jerry to be his best, as the lone client who shares his newly chosen mindset, he launches his own sports management company.
Maguire has to grow his company and get beyond Dorothy's (Renee Zellweger) reservations as well as those of his one and only customer. He is successful because he prioritizes the requirements of his clients before his personal desire to profit.
Joy: best films
IMAGE CREDITS: Unsplash.com
"Joy," which tells the narrative of business mogul and entrepreneur Joy Mangano, is another movie based on a true story of an entrepreneur. Jennifer Lawrence plays Mangano, who first resides in a dilapidated home with her two children, her separated parents, her grandmother, and her ex-husband (who spends his days doing karaoke in the basement). Her prospects appear bleak until she experiences the all-pervasive inspiration so common to business owners: the concept for the Miracle Mop, a revolutionary cleaning solution.
Mangano is devoted to turning her company idea into a reality despite the difficulties she encounters with her family and her home (which is crumbling because she cannot afford repairs). Mangano's enthusiasm for her mop is evident when she has the chance to advertise it live on QVC.
Wall street: best films
The money-obsessed antagonist Gordon Gekko from "Wall Street" is constantly repeating the phrase "Greed is good" (Michael Douglas). Bud Fox (Charlie Sheen), a young and ambitious stockbroker, plunges headfirst into the tumultuous 1980s stock exchange in this business film. Bud finds himself vulnerable to the beauty and excitement of his current lifestyle because his training has been infused with his new boss's aggressive thesis. Why it's one of the top films about entrepreneurs: "Wall Street" offers a glimpse into the world of corporate finance, investments, and capital markets and demonstrates the final costs of engaging in dishonest business tactics.
The Devil wear Prada
IMAGE CREDITS: Unsplash.com
This true story of a young woman motivated to succeed in the publishing industry. Tells of the power of intimidation and success. The editor-in-chief of the prominent Runway magazine, Miranda Priestly (a thinly disguised Anna Wintour). She is impressed by Andy, an aspiring journalist, despite her fashion gaffes (a thinly veiled Vogue magazine). Up until Andy finds herself ascending to the top of her boss's most reliable allies. What happens is a handbook in "How Not To's." In the end, Andy learns that being at the top of a group. Of the worst people ever is not all. It's cracked up to be and that she could have lost her innate sense of morality and integrity along the way.
Office space
Peter Gibbons is the expert on the monotony of corporate culture ( Ron Livingston). Peter frequently daydreams about destroying the software company he works for. As a result of his encounters with tedious co-workers and a demanding employer on a daily basis. The focus of this satirical comedy is on interpersonal dynamics and workplace politics. And every entrepreneur who has left the company will be able to relate to the inefficient bureaucracy of corporate life. The movie "Office Space," seen through the eyes of a corporate drone. Demonstrates how many workers feel uninspired and unmotivated. Because of the mindlessness of typical corporate culture. Every entrepreneur can identify with Peter's decision to quit the company. In the end and seek a vocation he enjoys.
Erin Brockovich: best films
The true account of Erin Brockovich, played by Julia Roberts. And her improbable victory over corporate heavyweights Pacific Gas. And Electric Company, is brought to light in this legal drama (PG&E). Brockovich, a mother of three who had previously been unemployed. Wins favour as a legal researcher in the small Californian town of Hinkley.  Brockovich pursues legal action against the $28 billion firm. With a fierce tenacity and fearless attitude, and she ultimately succeeds.
The founder: best films
IMAGE CREDITS: Unsplash.com
In this fictionalized biography of the father of McDonald's, Ray Kroc plays a businessman. Who capitalizes on a restaurant that offers fast food.  Kroc is tenacious in his ambition of becoming the largest fast food empire in the world. But, his road to success is not without obstacles. With never-ending innovations and tenacity, Kroc establishes McDonald's as one of the greatest franchise eateries in history.
USEFUL LINKS:
Check out 20 best movies on entrepreneurs:
See the youtubers who are also entrepreneurs:
Find your business companion here: