Maternity Photo Session: See Some Prep Tips
It makes sense that since pregnancy is such a special time for both the expecting mother and her family, you'd want to preserve it with lovely maternity photo session. This session will be a fun event for you.
Even though a maternity photo shoot may seem easy, pregnant women frequently experience anxiety before being shot because they may not always feel their best at this point in the pregnancy.
However, you may ensure you receive the greatest results by making the necessary preparations and hiring a reliable photographer. We have some advice to assist you get started with the planning if you are anticipating a pregnancy photo session but are unsure of what to prepare. These pointers ought to put you at ease during the session and help you acquire the finest maternity images you can.
Find an inspiration for the session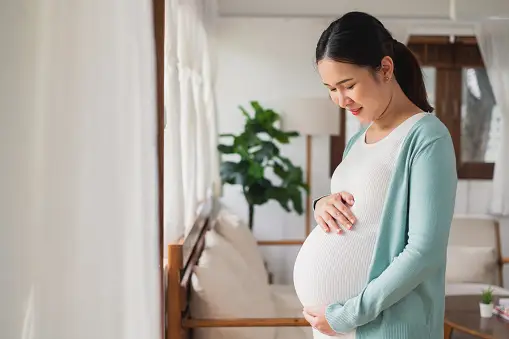 IMAGE CREDITS: Unsplash.com
The ideal method to get started is to look for inspiration. Do you have any specific poses or fashion choices in mind for your pregnancy photos? Do you strive for a fanciful and dreamlike appearance, something chic and glamorous, or perhaps a traditional appearance?
To decide how you want your pictures to turn out, look at a variety of maternity pictures and ideas (pro tip: Pinterest is a terrific place to find ideas). Once you've hired a photographer, keep the images that inspire you and show them to them as a reference. As an alternative, you can locate photo ideas on Instagram by using pertinent hashtags.
Choosing photographer
It's time to choose a maternity photographer now that you have a clear vision for your maternity images.
Every photographer, even maternity photographers, has their own distinctive flair. Look into the prices of photographers who shoot in the manner you're looking for. Choose the photographer with whom you feel the most comfortable speaking and asking questions before making a reservation.
When taking intimate and personal photos, it's crucial to pick a photographer that can make you feel comfortable. A bonus if the photographer can joke around and lighten the mood! Whatever can help you unwind during the session is a wonderful thing.
Planning the session
IMAGE CREDITS: Unsplash.com
Don't wait to make the appointment with the photographer now that you've determined the day or week you want to do the session and have found one you feel comfortable working with.
If you wish to take advantage of this opportunity, make sure you book your photographer well in advance so that they are available on the dates you have open.
Deciding on location for photo session
Setting the tone for your maternity images with locations is crucial. Do you want to conduct the session in the comfort of your home or are you looking for an outside location? Maybe you want to do both, though.
While being outside can provide you with a beautiful environment and other natural beauties, it can also make you feel uneasy when people are passing by and gazing, especially if you're not used to it.
While slightly more constrained than sessions held outside, an indoor setting can be more private and intimate.
Consider lightening
IMAGE CREDITS: Unsplash.com
Particularly if you're shooting at home, this is essential. Select a space with the most natural light exposure, and email a snapshot of the space to your photographer before the session so they are prepared and can determine whether additional lighting is required.
The golden hour may be the best time for your photographer to take pictures if the session is being held outside. You don't need to worry about the lighting if you're doing it in a studio since your photographer will take care of it.
Posing for the session
Naturally, the photographer will direct you (and your family) throughout the session, but if you have specific positions in mind, talk to your photographer in advance so they can get ready and include them in the session.
Additionally, it's vital to let your photographer know what you can and cannot do. For instance, let them know if you don't feel at ease posing in only a bikini or if you feel a little uneasy and need help finding the right pose for an intimate setting.
Talk everything with your photographer
It's ideal to go over your goals and worries with your photographer. What style do you want for the pictures? Do you have any tattoos or other marks you wish the post-processors to remove?
Ask your photographer their thoughts on locations, attire, and anything else that can help to produce stunning pregnancy images. Your photographer's advice can be really helpful. Additionally, it would be a good idea to get their opinion on what to pack since they frequently have suggestions.
It will be simpler for your photographer to realize your idea the more you speak with them.
Appropriate outfit for the session
IMAGE CREDITS: Unsplash.com
Plan your attire carefully before the big day because they play a big part in maternity pictures. The greatest choice is to choose clothes that express your personality and give you confidence.
Having said that, there are a few things to think about. For instance, to ensure there won't be any regret afterwards, wear clothing that can highlight your magnificent tummy and keep to classic style and colors. Avoid clothing with floral prints, checks, too many colors, and bulky jewelry that might distract from the bump.
When choosing your attire, don't forget to consider the places, the climate, and the time of the session (especially if it's an outdoor session).
Some bare tummy shots
Remember to take off any restrictive clothing and elastic bands at least two hours prior to the session if you opt to have a few photos taken with your stomach naked. This will allow the marks to fade.
To avoid worrying later about leaving any marks on your stomach when changing into different clothes, it's better to get the naked tummy photographs first thing during the session.
Keep the photo session simple
IMAGE CREDITS: Unsplash.com
Keep things simple so as not to detract from the pregnant woman and the bump, which should be the focus of the photos. Make sure the background of any venue you select is not overly busy, and opt for straightforward attire, accessories, and props.
USEFUL LINKS: