How to choose a Professional Photographer?
Where should I look to get the best photographer? Or how to choose a wedding photographer. We sincerely hope that these ideas assist you to choose the right photographer.
You want the photographer you hire to provide perfect images. After all, these images—which capture a moment in the life of your kid, family, or loved one—will be preserved in time forever. especially when choose a wedding photographer because your wedding images can only be taken once.
Research to choose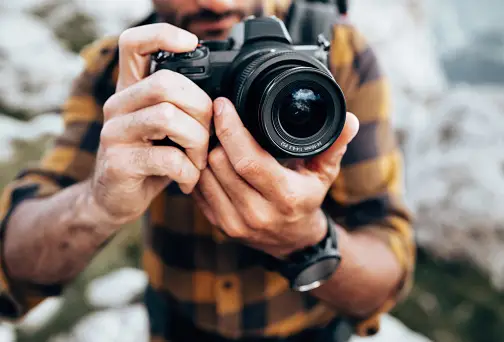 IMAGE CREDITS: istockphoto.com
Consult with family and friends for recommendations, peruse websites, and read reviews. Your chances of discovering a diamond increase as you examine more images. Avoid asking questions in Facebook groups since you can receive unfavorable feedback.
Always choose a professional
Everyone knows someone who "takes photos," but shooting excellent shots while travelling, setting up a fantastic shot, interacting with clients, providing ideal lighting, and editing photos are all talents that require training and expertise. Hire a qualified professional photographer rather than someone who only declares to be a photographer. Check out their portfolios, websites, and reviews. Genuine photographers maintain websites.
Check experience of the chosen one
IMAGE CREDITS: Unsplash.com
Similar to step number 2, examine the photographer's work for consistency, qualifications, education, and experience. Everyone must start somewhere, but the best outcomes require a professional with knowledge of the industry. As this can significantly affect the quality of the final output, find out if the potential photographer has any training in art, photography, or picture editing.
Talk to former clients
Make sure to carefully read any reviews you come across online. You could inquire about getting in touch with former customers to receive their feedback. Customers who were satisfied with the photographer's work would be able to elaborate on it for you. This will help you better comprehend the creative process. Speaking with a professional photographer's clientele might reveal a lot about them.
Choose according to your style
To examine the photographer's portfolio, go to their website and social media accounts. Does the photography approach fit your desired end results? Do you appreciate how the colors and edits have changed? The whites and the blacks are they both white? Which type of lighting, natural or artificial, do you prefer? If the results are produced in an entirely different manner from your own, you won't be pleased. Selecting a photographer whose work you find lovely will increase the likelihood that you'll appreciate the finished product.
Interview your photographer
IMAGE CREDITS: Unsplash.com
Request a consultation once you've reduced the number of prospects in your search. If you initially talk to potential photographers on the phone or in person, it will be simpler for you to decide how well your personalities will mesh.
You should feel at ease and able to talk honestly with your photographer. You're more likely to feel completely at ease throughout the session if you feel comfortable speaking on the phone. Ensure that neither you nor your companion are bothered by the photographer.
By taking advantage of this opportunity to discuss the kinds of shots you are looking for, you may ensure that the photographer is comfortable working with kids, infants, and dogs if they will be present in the pictures. Ask to see all of the galleries they are required to give their customers.
Focus your priorities when you choose
As with other professions, photographers usually specialize in one or two areas of photography, such as weddings, maternity, children, families, landscapes, and animals. For example, choosing a wedding photographer may not be the greatest option for capturing your newborn's first moments. Though it's possible that a nature photographer wouldn't be the best choice to capture your wedding. To get the photographs you want, find a photographer who specializes in them.
Talk about editing process
The best picture editors are also the best photographers. However, not all editors are created equal. Set clear expectations and enquire about the photographer's experience and editing tools. Are you seeking extensive editing, little editing, or some combination of the two? Verify that the photographer you choose can meet your needs both throughout the shooting and editing processes. Each photographer offers their clientele a unique editing approach.
Always consider the fee when you choose
IMAGE CREDITS: Unsplash.com
Although hiring the photographer that charges the lowest price could be enticing, this is typically a sign of inexperience and lack of skill. Photographers seek a fair price for their services as well as what is necessary to keep their businesses operating. Ask whether there are any other costs not included in the upfront price, such as whether printing, editing, and other services are included or not. Although working with a skilled photographer doesn't have to break the bank, you should be ready to invest a sizable sum of money to ensure the best results.
Location is very important
Location is key, particularly if you're hiring a portrait photographer. whether you have a specific site in mind, investigate whether it will fit for your project or ask the photographer about her favorite shooting spots. Make certain the website is flawless. You can also check the area in advance to make sure it's what you intended. Last but not least, find out if there is an extra fee for the photographer to travel to the place of your choice.
Wedding photography
IMAGE CREDITS: Unsplash.com
Compared to other photography genres, wedding photography is the most competitive. Ask a wedding coordinator or the wedding vendors if you still need help finding a photographer for your big day. If you simply ask, you are sure to receive more advice during the course of arranging your wedding. If this is something you are interested in, ask if they offer wedding albums because not all photographers do. The most crucial thing is to look at galleries from actual weddings rather than the themed wedding they created for their website.
USEFUL LINKS: