12 PODCASTS RELEVANT FOR FUTURE BUSINESS OWNERS
There are several podcasts you can listen to as a business owner that provide insightful information on subjects like entrepreneurship, marketing, and corporate interviews, from "How I Built This" to "Follow the Data." This collection of business-related podcasts should satisfy your need for hours of listening, whether you want to reenergize your quarterly company planning or gain some inspiration from industry titans.
Business Wars: relevant podcasts
IMAGE CREDITS: Unsplash.com
One of my favorite business podcasts is Wondery's Business Wars. No, you won't learn how to create a business plan or finance your start-up. Instead, it's a fascinating look into the histories and rivalries of some of today's most well-known businesses, such as Netflix vs. Blockbuster, Walmart vs. Amazon, The North Face vs. Patagonia, and so on. Despite providing a much-needed mental reprieve from the daily grind, Business Wars effectively portrays the essence of the entrepreneur.
How I Built This
I like to listen to Guy Raz's How I Built This podcast while I'm a business owner. It's ideal for anyone who wants to learn more about starting a business or entrepreneurship. It's fantastic on days when you also need a little inspiration! Guy delves into some of the biggest companies' histories to learn how they become such huge successes. His candid conversations with some of the most successful businesspeople cover a wide range of topics, including failures, self-doubt, late nights, sacrifices, and victories. You'll enjoy being able to take in informational titbits that you can then use to your own company in the hopes of making it more profitable.
Hidden Brain: relevant podcasts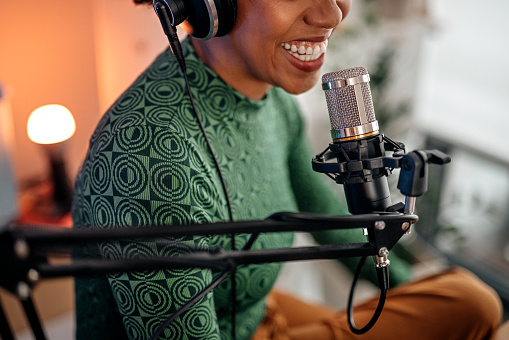 IMAGE CREDITS: istockphoto.com
Every company owner should listen to the podcast Hidden Brain by Shankar Vedantam. It is original and really wise. The podcast explores a range of emotions and reactions as well as the motivations behind people's behaviors. After hearing experiences from people from all across the world, he consults with experts about the context of the stories. It provides a great deal of insight into human behavior.
The GrayVee Audio Experience
You should absolutely check out Gary Vaynerchuk's content if you are unfamiliar with him. He publishes content on numerous social media sites and provides advice and thoughts on a range of business and marketing-related topics. His podcast, The GaryVee Audio Experience, blends original content including fireside talks, interviews, and keynote addresses. He provides a straightforward, amusing method for becoming a successful business owner.
Duct Tape Marketing
IMAGE CREDITS: Unsplash.com
For small business owners wishing to increase their marketing efforts on a budget, Duct Tape Marketing is a terrific podcast. All marketing-related topics have valuable content, so it's definitely worthwhile to look into and pay attention to. You may pick up new marketing trends like voice search and discover ways to set yourself apart from rivals.
Follow the Data: relevant podcasts
Anyone who manages their own little internet business will like the Follow the Data podcast about eCommerce. Weekly guests share their experiences developing successful online businesses on sites like Amazon, Shopify, Etsy, and others. The panelists share advice on how to improve pay-per-click ads, use keyword data, and gather reviews. Check it out if you run an eCommerce firm.
Sales Maven: relevant podcasts
The Sales Maven podcast, developed and hosted by Nikki Rausch, is the only business podcast that has altered the way we have expanded our company. My perspective on sales in my own service-based firm was significantly altered by this episode, which also gave me a framework for thinking about how to develop lasting connections that could eventually lead to sales. On every episode, Nikki offers superb insights, useful tools, and assistance for owners and operators of small businesses.
Startup Hustle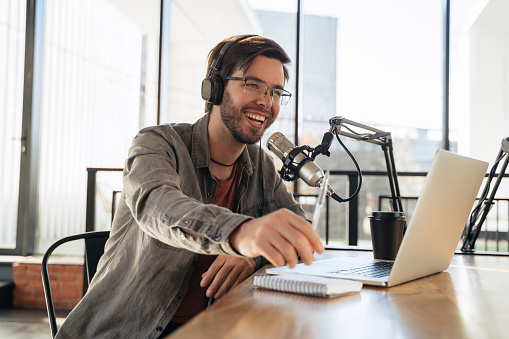 IMAGE CREDITS: istockphoto.com
Startup Hustle is a fantastic podcast to check out if you are thinking about starting a business or are a current business owner. This podcast, which has received over two million downloads overall, is hosted by four skilled founders from different industries who speak with guests about a variety of subjects that are crucial for anyone interested in starting a business. They discuss things like Amazon and online shopping, female innovation, minority business, and other things.
Entrepreneur on fire
Currently, one of the top business podcasts is called Entrepreneurs on Fire. It is hosted by John Lee Dumas, has more than 2,500 episodes, and has over 85 million downloads. It was named the Best of Apple Podcasts.
Anyone looking for motivation to advance their business and entrepreneurial career should listen to this podcast. We suggest checking out this podcast if you want to hear the true experiences of some of the most successful businesspeople and leaders in the world.
Mixergy: relevant podcasts
For new companies and business owners that understand the "big picture" of their industry, Mixergy is a terrific podcast. The podcast, which is hosted by the company's creator Andrew Warner, focuses on giving advice on how to deal with potential future difficulties for your business.
The podcast brings mentorship to the table by compiling the experiences of illustrious business titans like Pixar, Groupon, and LinkedIn. Conversations that show business owners how to solve the most prevalent difficulties are frequently included in episodes.
RISE Podcast
IMAGE CREDITS: Unsplash.com
The Rise Podcast is a weekly program that highlights insightful discussions with some of the most well-known business figures in the world. It is hosted by Rachel Hollis, a CEO mogul, motivational speaker, and New York Times bestselling author.
This podcast's major objective is to give company owners practical advice and methods they can utilize to expand their enterprises. It tries to give you advice on how to succeed in the line of work you've selected.
HBR Ideacast: relevant podcasts
The next best use of your time after reading the Harvard Business Review is listening to this podcast with the same name. Leading executives and entrepreneurs from around the world participate in debates and interviews on the HBR Ideacast.
Senior editors for HBR Alison Beard and Curt Nickish are the hosts of the program. The most significant business and economic topics are covered from a global perspective in this weekly broadcast.  
USEFUL LINKS:
Rental companies companies in India which in India: https://theperfectblogger.com/best-car-rental-companies-in-india/
Advantages and disadvantages of buying a used car: https://theperfectblogger.com/advantages-and-disadvantages-of-buying-a-used-car/