Top courses for science students: Career Guide
How to select a safe, secure, and exciting job option among top courses is a topic that continues resurfacing in every 12th grader's mind. For Science students. Which stream should they choose in the 12th grade from the number of top courses can be challenging. This article attempts to provide you with a general overview of the top courses in science available after 12th grade. Understanding how to select a degree that completely meets your future aspirations is crucial. Before selecting the best graduation course in the Science stream after Class 12th is completed.
Key takeaways:
Recognize the industry that suits your interests.
Don't expect immediate results.
Always keep in mind that everyone has room to grow.
Be truthful to yourself and your work.
Avoid comparisons and concentrate.
Bachelors of Technology (B.Tech): top courses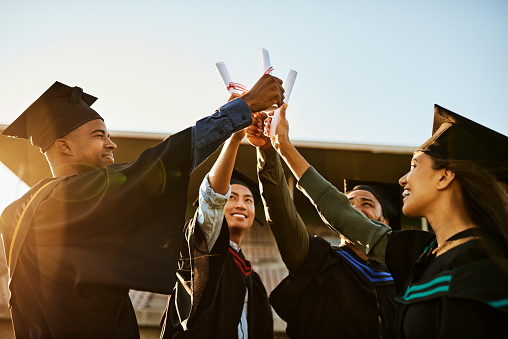 IMAGE CREDITS: istockphoto.com
Due to the variety of chances, it offers, this degree is the most popular choice. For the four-year professional program known as B.Tech, you must have received at least a 50% on your 12th-grade board exam. If you want to enroll in this course after 12th grade, you must successfully complete your 12th grade boards in Physics, Chemistry, and Mathematics.
You will gain a comprehensive and adaptable understanding of several science and technological topics from this course. If one wants to pursue a specialization, they can pick a certain field. The best companies in the nation may hire you after taking this course.
Bachelors of Science (B.Sc.): top courses
The list of science courses beyond 12th grade must include the bachelor of science. After finishing your 12th grade boards with at least a 50% grade point average, you can enrol in this three-year undergraduate programme.
Pure sciences and information technology are just two of the specialization areas covered in the course. The potential for a job raises the course's grade. You can anticipate possibilities like developer, software engineer, scientist, and analyst.
Bachelors in computer application (BCA)
This course has become one of the greatest possibilities for students who took science in class 12 as a result of technological advancements. You must have successfully finished your 12th grade with a minimum of 50% on any recognized board to be eligible for this course.
The course you take after your 12th grade year will give you in-depth knowledge of computer technology and its uses. Prospective careers include those as a systems analyst, IT manager, software programmer, network programmer, or cyber security manager.
Bachelors in Architecture (B.Arch): top courses
IMAGE CREDITS: Unsplash.com
A full-time 5-year bachelor's degree in architecture requires you to have finished your 12th grade boards with an overall average of 50%. In order to understand the craft of planning and creating, this course combines theoretical and practical knowledge.
Prospective careers include those as an urban planner, project architect, and architecture designer.
Bachelor of Medicine and Bachelor of Surgery (MBBS)
The most popular medical program you may enroll in after graduating from high school with a minimum GPA of 50% is MBBS. It is a five-year undergraduate program. To gain admission into the best colleges, one must pass the NEET exam.
Prospective careers include those as a physician, dentist, endocrinologist, pathologist, neuroscientist, cardiac surgeon, or Gynaecologist.
Bachelor of Dental Surgery (BDS): top courses
The five-year BDS undergraduate program provides a thorough examination of the dental industry. The only accredited dental program in India is this one. One of the top medical courses after 12th science needs passing the 12th boards with a minimum of 85% of the possible points. You learn about dental sciences and procedures in this course.
There are opportunities for dentists, lecturers, and scientists in dental research.
Bachelor of Homeopathy Medicine and Surgery (BHMS)
A four to five-year undergraduate program, this one. An additional year of internship requirements is included in this medical course following the 12th grade.
To pursue this course, a student must have successfully finished their 12th grade with a cumulative grade point average of at least 50% from any recognized board. The homoeopathic medical system is covered in BHMS.
Jobs in the field of homoeopathy include those of a doctor, medical consultant, professor, or pharmacist. Administrator, physician, and researcher of a hospital
Bachelor of Pharmacy (B.Pharma): top courses
IMAGE CREDITS: Unsplash.com
For those who want to work as pharmacists, a medical course following high school is required. You must have passed the 12th board examination with a minimum cumulative score of 50% in order to enrol in this 4-year undergraduate program.
Medical transcriptionist, drug inspector, and analytical chemist are all possible careers.
National Defence Academy (NDA)
One of the most coveted careers is in the defence industry. For the Indian Army, Indian Navy, and Indian Air Force, NDA opens doors. It may be the ideal opportunity for you to give back to your country if you studied PCM in high school. The NDA entrance test is administered twice a year by the Union Public Service Commission.
Eligibility:
The applicant's age must fall between 16.5 and 19.5 years of age.
Both single men and women can apply to take the NDA entrance examinations.
Bachelors of Physiotherapy (BPT): top courses
IMAGE CREDITS: istcokphoto.com
For students who have completed their 10+2 with PCB, BPT is a four-year undergraduate degree. Additionally, you will be required to complete a six-month internship.
Eligibility:
You must obtain at least 50% in 10+12 Physics, Chemistry, and Biology from an accredited board in order to enroll in BPT programs. For BPT Admissions, there isn't a specific national-level entry exam.
Post Basic BSc – Nursing
The post basic BSc in Nursing is a two-year undergraduate degree that aids students in comprehending the goals and obligations of the nursing profession. Students who completed the GNM (General Nursing and Midwifery) program after completing their 10+2 in science and received at least a 50% overall grade point average are qualified for the course. Students should register with any state nursing registration council to practice as nurses and midwives.
How to choose a right course:
IMAGE CREDITS: Unsplash.com
Making the appropriate choice after your 12th grade year is essential if you want to have a prosperous and fulfilling career. After the 12th grade, picking the correct course requires a lot of thought and research. You should – to make the best decision possible.
Decide which course you want to enrol in.
Research on the best colleges and universities offering certain courses, course evaluations, cost information, and national course rankings
Determine whether the course's subject matter and syllables are interesting to you and relevant to your job objectives.
Investigate the salary and job options for your preferred field of study.
USEFUL LINKS:
Check out the best courses for PCM:
Know how to lessen water pollution:
Know about managing ideological conflicts: