SINGERS WE LOST IN THE YEAR 2022
Bollywood and Hollywood have persevered despite its dark year thanks to singers like Bappi Lahiri, Lata Mangeshkar, Sidhu Moose Wala, and just now, KK. Back-to-back losses of the lives of singers have been suffered by the business, starting with the loss of the vocalist from the 1960s who was also known as the nightingale of Bollywood and ending with the unexpected death of iconic singer like KK. The similar is the case with the Hollywood singer community. Through this article, we pay homage and respect to the singers we lost
KK (1968-2022)- an icon among singers
IMAGE CREDITS: Wikipedia
KK, a well-known Bollywood vocalist, passed away in Kolkata on Tuesday night, according to authorities. In addition to his wife and two sons, he was 53 years old. At Nazrul Mancha in south Kolkata, KK gave a nearly hour-long performance at a concert put on by a college. After his show, the singer just escaped a life-threatening heart attack. His most popular songs include Tadap Tadap from the film Hum Dil De Chuke Sanam and Zindagi Do Pal Ki from Kites, as well as Aankhon Mein Teri from Om Shanti Om, Khuda Jaane from Bachna Ae Haseeno, and Aankhon Mein Teri.
Sidhu Moosewala (1993-2022)
IMAGE CREDITS: Wikipedia
The mysterious perpetrators who shot the Punjabi singer dead on Sunday at 6 PM in broad daylight are now being linked to Vicky Middukhera's murder, according to reports. He had a lot of hits, including "Game," "Warning Shots," "Legend," "Tochan," and "Famous," among others.
Bappi Lahiri (1952-2022): most lovable of singers
IMAGE CREDITS:  TheHindu.com
Bappi Lahiri, a renowned singer and songwriter, went suddenly at the age of 69. He has a variety of health problems. He passed away just before midnight from OSA (obstructive sleep apnea). In the 1980s and 1990s, disco music was made famous in India because to Bappi Lahiri. He performed well-known songs in various movies from the late 1970s and early 1980s, including "Chalte Chalte," "Disco Dancer," and "Sharaabi." His final Bollywood song, Bhankas, was written for the upcoming movie "Baaghi 3" in 2020.
Lata Mangeshkar (1929-2022):  among national singers
IMAGE CREDITS: Pinterest.com
Lata Mangeshkar, the late legendary vocalist who won the Bharat Ratna award, died at the age of 92 on February 6, 2022, from multiple organ failure. Lata Mangeshkar was a veteran singer whose work affected many people from the 1940s to the 2000s. Her contributions to the Indian music industry won her honorific names like Nightingale of India, Queen of Melody, and The Voice of India. In addition to establishing a Guinness World Record, she has received various medals and prizes for her exceptional efforts and contributions to the Indian music business.
Tarsame Singh Saini AKA TAZ (1967-2022)
Taz was noted for fusing Western pop sensibilities with traditional Asian melodies in his songs. Pyar Ho Gaya, Nachenge Saari Raat, and Gallan Gorian are some of his best-known pieces. On April 29, 2022, he passed away from illness. Taz gained notoriety in 1989 with the release of his album "Hit The Deck."
Pandit Shivkumar Sharma (1938-2022)
After experiencing a heart arrest, Pt. Shiv Kumar Sharma passed suddenly in Mumbai. He was 84 years old, and his wife Manorama, sons Rahul and Rohit, are still living.
Sandhya Mukherjee (1931-2022)
IMAGE CREDITS: TheIndianExpress.com
On Tuesday night at a private hospital in Kolkata, physicians reported that veteran Bengali vocalist Sandhya Mukherjee had passed away from a severe heart attack. Her daughter and son-in-law predeceased her at the age of 90.
HOLLYWOOD SINGERS WE LOST IN 2022
Aaron Carter (1987-2022): best among singers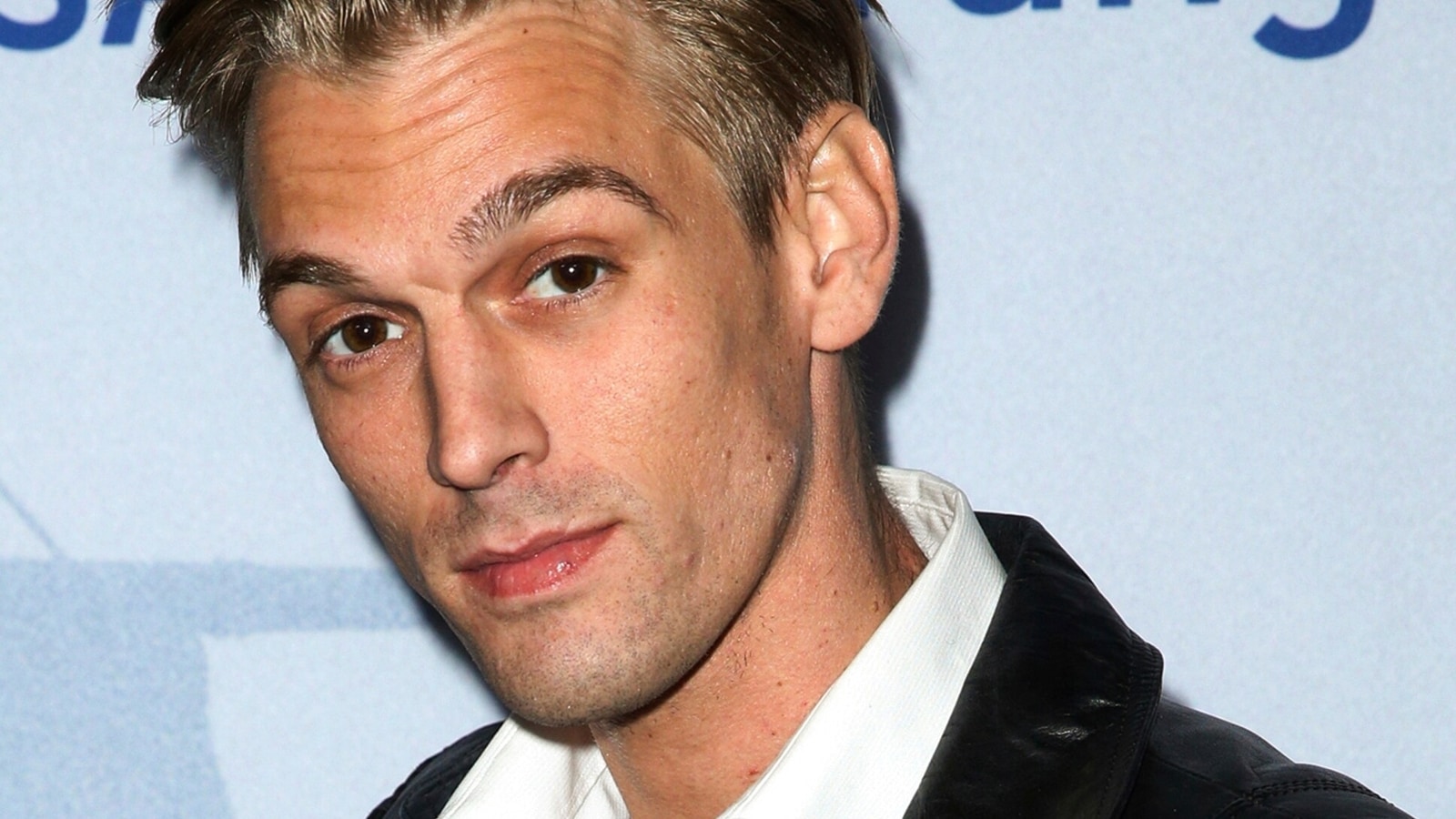 IMAGE CREDITS: HindustanTimes.com
His representative told Page Six at the time that Aaron Carter was discovered deceased at his California home on November 5. He was apparently discovered unconscious in his bathtub by his housekeeping. He had 34 years on him.
Takeoff (1994-2022):  most energetic of all singers
IMAGE CREDITS: Billboard.com
Rapper Takeoff, whose real name is Kirshnik Khari Ball, was a member of the Migos and was slain in a shooting that occurred early on November 1 at a private event at a Houston bowling alley. He was 28.
Loretta Lynn (1932-2022)
On October 4, a legend of country music passed away. She was 90. According to the relatives of the "Coal Miner's Daughter" singer, she "went away quietly" in her sleep at her "favorite ranch" in Tennessee. Four of her six children still live, including the Grammy winner and Presidential Medal of Freedom recipient.
Coolio (1963–2022): best of singers
IMAGE CREDITS: TheNewYorkTimes.com
Artis Leon Ivey Jr., also known as Coolio, passed away on September 28 at the age of 59 after what was possibly a heart arrest. Shortly later, Jarez, his longtime manager, confirmed the information. He claims that the rapper abruptly passed out while at a friend's house. Paramedics pronounced him dead.
Tom Parker (1988– 2022)
Tom Parker, the lead vocalist for The Wanted, passed away in March 2022 after being given the grim prognosis of incurable brain cancer in October 2020. After learning of his loss, his wife Kelsey wrote on Instagram, "Our hearts are devastated, Tom was the center of our world and we can't picture living without his contagious grin and lively presence. "We sincerely appreciate all of the love and support that has been shown to Tom and his lovely children, and we ask that we all work together to make sure that his light shines for them forever." Two small children are also left behind by Parker.
Taylor Hawkins (1972-2022)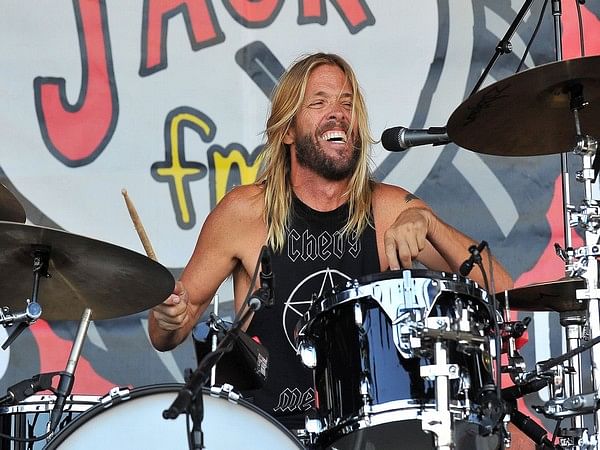 IMAGE CREDITS: Theprint.com
On March 25, 50-year-old Taylor Hawkins, the drummer for the Foo Fighters, was discovered dead in a hotel in Colombia. The band posted a statement on Twitter saying, "The tragic and untimely passing of our dear Taylor Hawkins has left the Foo Fighters family inconsolable." His contagious humor and musical energy will be with us all forever. Investigations continue into Hawkins' cause of death. According to a story from Colombia that quoted reliable sources, there were numerous drugs discovered in the room where he died.
USEFUL LINKS:
Old is Gold. To know some best old songs in Hindi cinema, see: https://theperfectblogger.com/7-all-time-favourite-old-songs/
To all the musicians out there, we've something for you, see: https://theperfectblogger.com/best-instruments-to-be-learned-by-beginners/
SOME OTHER LINKS:-
NOTE: FEATURED IMAGE CREDITS: TheQuint.com