FUN ACTIVITIES TO DO WITH YOUR KIDS
The hours may seem to drag on interminably while your children are confined to the house. We've created some fantastic activities for youngsters to complete at home. The majority of the activities on this list are simple to set up with materials you already have at home. So, get ready for some fun activities to do with your kids.
CREATE STICKERS: FUN ACTIVITIES
IMAGE CREDITS: Unsplash.com
Stickers are beloved by all. Kids will be amazed at how simple this activity is and how quickly they can transform their original drawings into stickers to decorate their rooms and other items.
BIKE RIDING
IMAGE CREDITS: Unsplash.com
Bicycles for adults and children can be purchased for reasonable costs on websites like GumTree and eBay, but you need make sure that they are selling in your neighborhood first.
Then, all you have to do is take your new vehicle to a park for the kids or out on the highway (for older kids).
MUSEUM TOUR
Free museum tours are ideal for keeping children occupied, introducing them to new concepts, and exhausting them enough to fall asleep all in one activity. Museums in India include the Victoria Memorial, Kolkata and National Museum, New Delhi. Not only this activity, but others can also be helpful when it comes to single parenting.
INTERVIEWING A FAMILY MEMBER
IMAGE CREDITS: Unsplash.com
This is a fantastic suggestion for things to do with kids! Encourage your child's natural curiosity by helping them arrange an interview with a family member and encouraging them to learn something you didn't know. Call it pretend journalists or pretend genealogists, perhaps.
CREATE A MUSIC VIDEO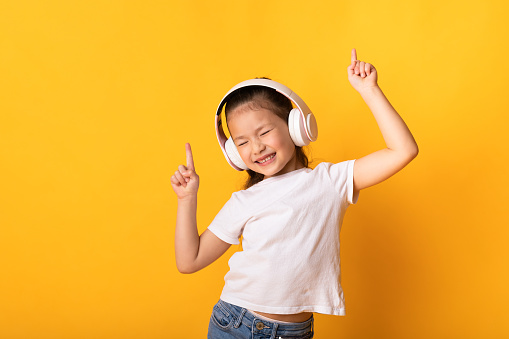 IMAGE CREDITS: Unsplash.com
When TikTok first emerged into the scene in 2020, everyone instantly became famous because of the daily virality of lip-syncing videos. You don't need to sign up for TikTok, though, to enjoy yourself while miming, dancing, and lip-syncing.
With the help of an iPhone, you can easily make your own music video and have fun with the whole family. Get the kids involved in creating the video, helping to decide on the lighting, the song that will be sung, what everyone will wear, and the overall design of the set.
A FORT OF PILLOW: FUN ACTIVITIES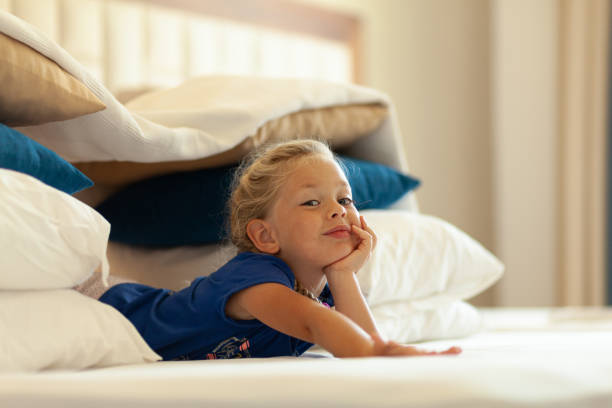 IMAGE CREDITS: istockphoto.com
Remain indoors and create a den out of cushions from your couch. It's as easy as it sounds, letting children's imaginations run wild as they turn their living room or bedroom into a den and construct their very own playground.
Giving your children autonomy to build what they want and boundaries (i.e., letting them know what they can and cannot build with) will boost their creativity and engagement.
MARBLE RUN: A FUN ACTIVITY TO DO
Have you got a large bag of marbles? Or a variety of all, flimsy balls like in ping pong? Together with the youngsters, make your own marble run.
All you have to do to make a marble run for your marbles is get creative with some toilet paper tubes and other cardboard. See how lengthy and intricate you can build it without causing the ball to stop rolling.
PICTURES WITH MELTED CRAYONS
This is unquestionably a project for anyone whose crayon collection is overflowing with damaged, exhausted, or otherwise unusable crayons.
Take the crayon out of any paper or plastic packaging. Next, melt the crayons over paper or cardboard using a hairdryer to make your own original artwork.
CODING: A FUN ACTIVITY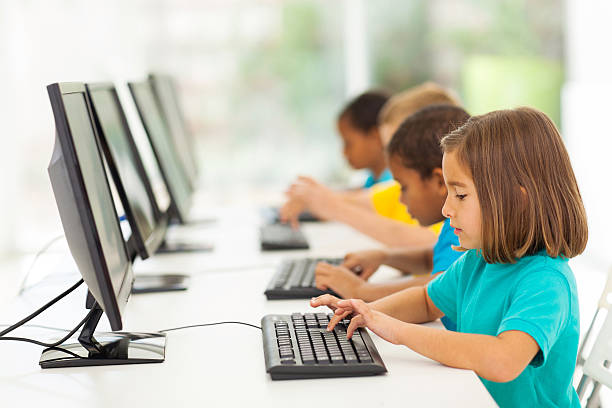 IMAGE CREDITS: istockphoto.com
This is a fantastic suggestion for things to do with kids! Learning how to code might be interesting for any young person who enjoys using a tablet or laptop for work.
ICE SCULPTURE: FUN ACTIVITIES
To create your own colorful ice sculptures, all you need is a variety of bowls, muffin tins, or other containers in various sizes and shapes, some food coloring, and access to water and a freezer.
Add the water and food coloring to the containers, and then place them in the refrigerator. You might attempt a variety of colors in each container to make a frozen rainbow. Take the containers out of the refrigerator once they have frozen, and then use some warm water to melt the ice within.
USEFUL LINKS FOR FUN ACTIVITIES
To know about single parenting, see https://theperfectblogger.com/single-parenting/
To know about outdoor games for kids, visit: https://theperfectblogger.com/outdoor-games-for-kids/