Cowboy Books You Must Read for an Adventure
Cowboy has a special place in Western history. A specific genre in both movies and novels is devoted to the cowboy tradition. To know a bit about cowboy tradition, see some of the best books listed here.
The Log of a Cowboy by Andy Adams: Cowboy novels
Image via Unsplash.com
The Virginian (1902) by Owen Wister is frequently near the top of the short list of very early Westerns (pre-1910 or so). However, I had trouble reading that title and quit up around midway through. On the other hand, The Log of a Cowboy was amazingly readable and effortlessly kept my interest the entire time.
Adams recounts a fictitious Texas-to-Montana cattle drive through the eyes of young Tom Quirk by combining numerous true incidents and anecdotes, including from his own experience of being a cowboy for nearly ten years. Although there isn't much of an overarching plot or a major conflict, it is nevertheless entertaining. The reader truly encounters all that an Old West cattle path had to offer, from violent Indians and outlaws to grueling dry months, perilous river crossings, and cow runs. And that covers the tiniest details of paperwork, endless periods of boredom, how guard duties were distributed, etc. Adams' story is frequently cited as the most accurate account of a cattle drive that has ever existed.
Riders of the purple sage by Zane Grey: Cowboy novels
Image via Unsplash.com
The early Western dime novel king was Grey. He produced a lot, but the more he wrote, the more criticism he got from critics. (Critics are frequently dubious of people who appear to write excessively!) Given that most of Grey's writing was published more than a century ago and that I find a lot of it to be readily accessible and enjoyable today, I don't believe those critiques are valid.
The 1912 book Riders of the Purple Sage is without a doubt the best of the lot and is frequently listed among the "Best Western Novels" with good cause.
The story is on Jane Withersteen and the harassment she experiences at the hands of a bunch of Mormon zealots, and it has a more complicated plot than is typically found in Westerns. Jane is unwilling to marry Elder Tull despite his requests. As you might expect, turmoil ensues at that point, and she requires assistance from her friends Bern Venters and a masked shooter named Lassiter who is looking for a long-lost sister. This story has several threads and some great plot turns. Once more, it's more sophisticated than typical examples of the genre—in a good way.
The Ox-Bow Incident by Walter Van Tilburg Clark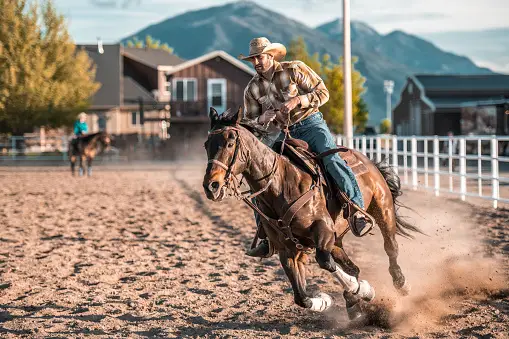 Image via Unsplash.com
The mood is tense as cowboys Art Croft and Gil Carter arrive by horseback in Bridger's Wells, Nevada. A man named Kinkaid has recently been killed, and cattle have been mysteriously missing (presumably stolen). The residents of the community are furious and seeking retribution. It doesn't take long for factions to emerge; one wants to apprehend the suspected offenders in a lawful manner so that the judge and sheriff may get involved and ensure that no improper behavior takes place. Another group wants to organize a posse to hunt down the cattle rustlers in a vigilante fashion and execute them by hanging them before dawn. They contend that utilizing the legal system takes way too long and that guys get off easy far too frequently.
Shane by Jack Schaefer: Cowboy novels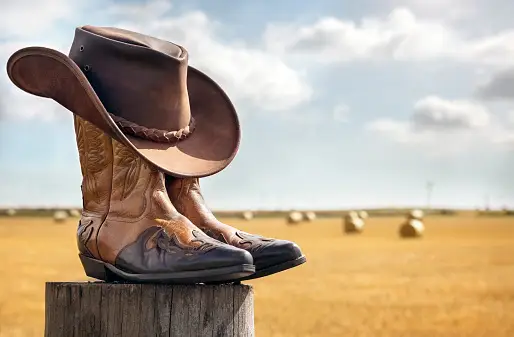 Image via Unsplash.com
Many people believe Shane to be the greatest Western novel ever written. The book is short, but that just means that every page is brimming with virulent energy, much like Shane, the protagonist of the tale.
The novel is told in the first-person perspective of young Bob Starrett and centers around a small outpost in the Wyoming Territory. Unexpectedly, the enigmatic Shane (Is that his first name? Final name? Made-up name?) mounts a horse and enters town, settling down temporarily at the Starrett residence. The family grows close to Shane, and Bob especially starts to think of the rider as a legendary, god-like character. Luke Fletcher, a cattle driver and all-around jerk, is currently attempting to evict a group of homesteaders off their property.
Hondo by Louis L'Amour: Cowboy novels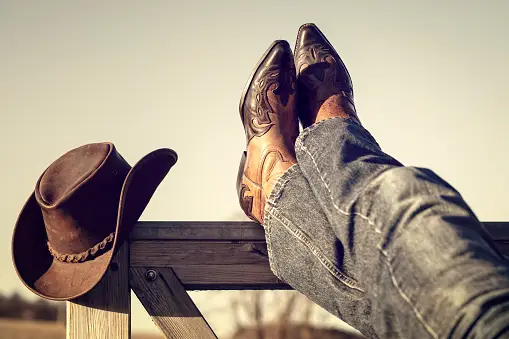 Image via Unsplash.com
Without mentioning L'Amour, no discussion of Western books is complete. If you read one of his books a month, you could finish all of them in around ten years. I've read a few of his books, and I have to concur that Hondo is his finest. Interestingly, L'Amour wrote the novel after the John Wayne movie (even though the movie was based on a L'Amour short story; it's a little circular).
Hondo Lane is a typical man from the Southwest, much influenced by the desert environment. Lane, a veteran cavalry lieutenant, has had to adapt to the hostile environment by learning the Apache customs. He arrives at Angie Lowe's homestead with her little son with no sign of her husband or father after fleeing an attack. As emblematic of the Western genre as a story can be is the dramatic tale of love, conflict, and honor that results from adding the warrior Vittoro to the mix.
The Searchers by Le May
Image via Unsplash.com
The Searchers by Le May is the Moby Dick story you're most likely to find on this list. Although the movie is frequently cited as one of the best Western films of all time, the novel also merits mention.
The entire Edwards family is destroyed by a Comanche raid, with the males killed and the women abducted, making it one of the most tragic starts on this list. In the years that follow, Marty (a young man who is almost adopted into the Edwards family) and Amos (the patriarch of the Edwards family's brother) search for the lost women. If you've watched the movie, you already know basically how the story continues; if not, I won't reveal any further details.
The Brave Cowboy by Edward Abbey
Image via Unsplash.com
The environmental, anarchist, and Western literature legend Edward Abbey. He also wrote non-fiction books like Desert Solitaire, which is listed among the Best Non-Fiction Books of All Time. He also wrote articles and novels.
The Brave Cowboy is more than just a Western novel, but it does fit that description. The book is primarily a lament about how the contemporary world, which was in the 1950s at the time it was written, is robbing us of our lives and—perhaps more significantly—from our lands. The era of city streets and jet jets was emerging.
USEFUL LINKS: