Apps to help students with their science homework
Science can be difficult. It can be more difficult to complete science homework when the teacher isn't there to assist. Regardless of the precise scientific area, many parents nowadays find it difficult to assist pupils with their STEM and Common Core related science assignments. Students can utilize these applications to assist themselves with their schoolwork rather than shelling out money for a tutor, spending hours online, or attempting to snag some teacher downtime. Students can control their own learning and assignment skills in this way.
The Chemical Touch: students guide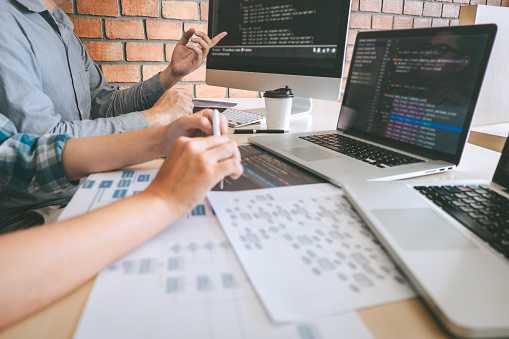 IMAGE CREDITS: istockphoto.com
Students who use this fantastic tool will excel in Chemistry. On the app, a complete periodic table is provided. When a learner touches a particular element, they can learn more about it, including its atomic mass and characteristics. A detailed chart of amino acids is also included. There is a link to a Wikipedia article for each element and amino acid as well.
Frog dissection
Frog dissection, one of the most clichéd scientific experiments, is now possible virtually. This software is a great substitute for students who feel sick or who would want to skip this experiment for religious reasons. Featuring step-by-step instructions, there is plenty of in-depth information on each of the frog's organs including anatomical comparisons to human organs.
Kahn Academy: students guide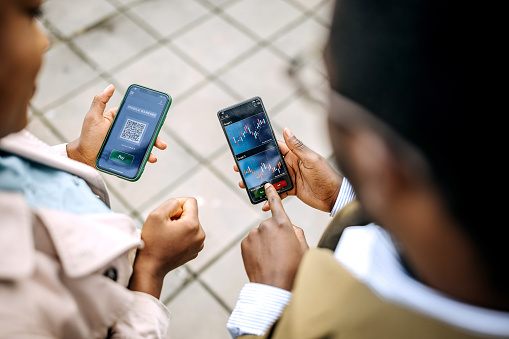 IMAGE CREDITS: istockphoto.com
Kahn Academy  is the ideal software for students of all ages to learn with more than 40,000 interactive Common Core aligned practice problems and more than 10,000 videos and explanations in math, science, economics, history, and more. For students who are having trouble with science, Kahn Academy is the ideal study tool and tutoring software (as well as other subjects).
Stephen Hawking's Snapshots of the Universe
This software is a fantastic interactive source of information for space science and is based on the writings and work of Stephen Hawking, one of the most well-known scientists in the world. To assist kids in learning about the universe, this app offers 10 interactive experiments and video clips.
NASA Visualization Explorer
This NASA app encourages students to further their understanding of things they have already covered in class or to conduct research for projects. Students can learn more in-depth information about the earth, the solar system, and other topics through articles and images. Every week, NASA uploads fresh content to the app to keep it current.
Project Noah: students guide
Project Noah "is a platform to harness the potential of citizen scientists everywhere and a tool to explore and photograph nature." With interactive homework tasks, this app is a terrific way to get youngsters interested in biology and ecology at home. Students can go outside and snap pictures of the given animal or plant instead of studying them in a textbook. The fact that they can even earn "badges" makes this a fantastic app for Boy Scouts.
Got It: students guide
IMAGE CREDITS: Unsplash.com
This software offers additional assistance and explanations for those studying for the SAT, chemistry, or physics. Students can share a screenshot of their homework question and receive one-on-one assistance from STEM experts to grasp the problem. Each assignment includes a free 10-minute consultation. Even SAT practice tests and preparation questions are included.
Anatomy 4D: students guide
An excellent resource for learning anatomy for kids in high school and college is Anatomy 4D. The complete body or individual body components can be studied by students. Views can be changed between male and female bodies. To give students using the app a more realistic experience, views are in three dimensions. Students can read information as they research particular organs or systems.
Physics calculator
This program can be useful for high school students who need additional assistance with their physics assignments. This program provides a quick solution tool for those challenging physics questions, including fill-in-the-blank equations for kinematics, motion, energy, power, gravity, temperature, thermodynamics, and many other physical variables.
icell app
This 3-D cell app made it simpler to study the cell. The cell movements and architecture of bacteria, plants, and other organisms are visible to students. There are also many informational levels for students of various ages and grade levels. Students can compare cells to one another and zoom in on various cell features. Even color-coded DNA and more in-depth details on skin, cell size and scale, and other topics are included.
PhotoMath: students guide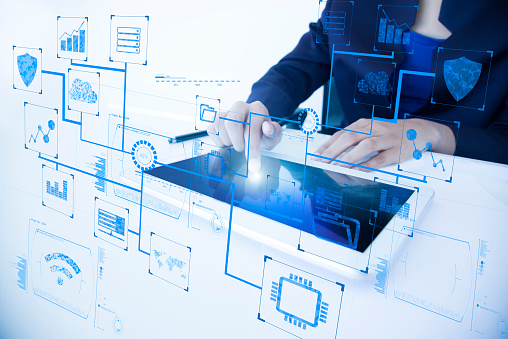 IMAGE CREDITS: istockphoto.com
Users may snap images of equations they've typed into the new, seemingly magical program, which subsequently generates a step-by-step answer. The app is currently the top-rated free app on the App Store as of Wednesday. Although many kids will use the program to cheat, the major problem, according to one teacher, is not whether they will. Instead, the question is how teachers will adjust. Although educators have given the app high evaluations, a PhotoMath representative claimed the program is still "very contentious."
ihomework
You will undoubtedly have many assignments, whether you are a high school student taking eight periods every day or a college student taking dozens of courses. You can organize and categorize your work with iHomework to keep track of it all. The software is more organized than a Trapper Keeper and allows you to categorize it by due date, week, month, or course. Additionally, you can link your reading materials to your assignments using data from Questia, saving you from having to go through many  documents in search of the necessary information.
HwPic
With the help of the tutoring service HwPic, students may email photographs of their assignments to their tutors, who will then answer any queries they have with a step-by-step solution within minutes. If a student needs the answers right away, there is also a fast-forward option. Tiklat Issa, a co-founder of HwPic, claimed that the software was first turned down by Apple's App Store because they thought it would encourage cheating. However, he was successful in arguing that just because an app is used contrary to its intended purpose, it shouldn't be penalized.
Wolfram Alpha: students guide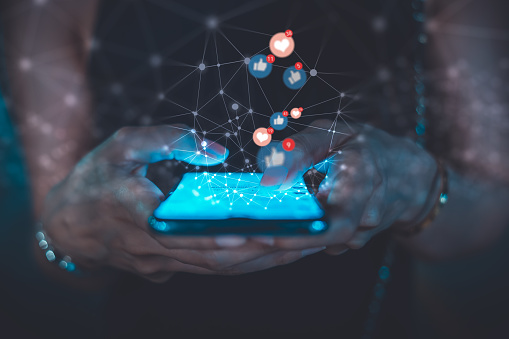 IMAGE CREDITS: istockphoto.com
Similar to PhotoMath, Wolfram Alpha targets older pupils learning high levels of mathematics and does not include photo help. The program also provides step-by-step answers for complex problems like differential equations and vector calculus, making it a well-liked tool for college students.
USEFUL LINKS:
Check out 5 apps for science students:
Learn about managing your kid while you work:
Know everything about homeschooling: