SCHEDULING YOUR WORK FROM HOME DAY AROUND KIDS
Working from home while raising children was once considered the mythical unicorn of the work from home lifestyle. Parents who had children in the home while they work were from home remain either in awe or scorned. With the incessant interruptions, sibling disputes, and snack demands, how could they possibly accomplish anything as they work from home? Do you believe that these parents were more successful than I was or that their kids were more independent than others? In this article, how to schedule your work from home day around kids.
IMAGE CREDITS: Forbes.com
PLANNING
Planning ahead is a best practice in so many aspects of life, and working from home with children is no exception. Experienced WFH parents extol the virtues of planning ahead in order to make the most of the day (or week). Planning everyday activities, especially ones your youngster can complete while you concentrate on your job, is frequently included in this. Depending on your children's ages, this could take the form of anything from printing out coloring pages to bookmarking an algebra homework assignment.
MAKING A SCHEDULE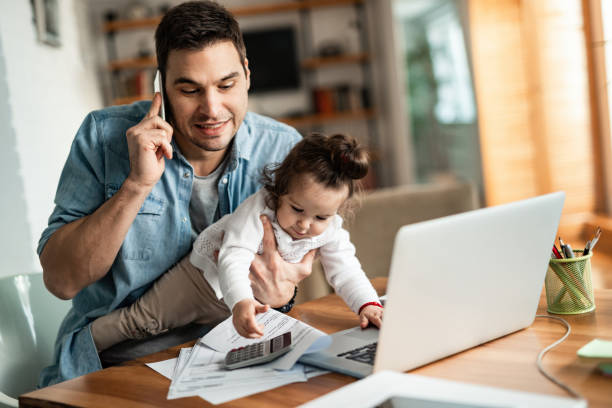 IMAGE CREDITS: istockphoto.com
Schedules are non-negotiable, if there's one thing I learned from people who effectively juggle work and kids time and time again. It's easier for everyone to know what to expect if you divide the day into manageable parts for you and your children.
VIRTUAL MEETING FOR KIDS
Children, like adults, need time to socialize. But when you're connected to calls all day, it could be challenging to convince your little social butterfly to go on play dates, and it might be even more challenging to invite other kids over.
WFH parents gain from virtual play dates in two ways: first, they give your child social engagement; and second, they keep them occupied so you can focus on work-related responsibilities.
MOVIES & SCREEN TIME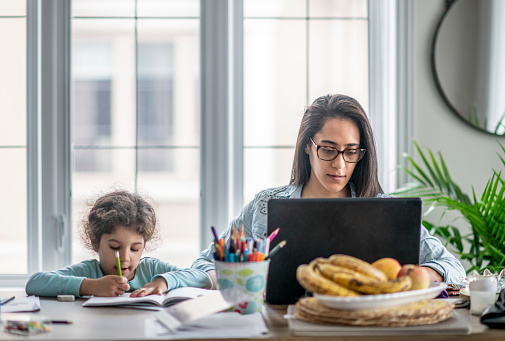 IMAGE CREDITS: Unsplash.com
If you've praised the stars for bringing kids' programming to Netflix, you're not alone. Although screens hold children's attention, we all know it's unhealthy to rely on them as a babysitter. However, you must monitor how much time your children spend in front of a device.
SLEEPING WHILE WORK FROM HOME
Younger children's regular naps offer a great chance for solitude and quiet during which to perform things, as many parents are aware of. It's a good idea to schedule jobs that require silence or focus for times when you are (almost) certain there won't be crying or loud music playing in the background.
HELPING YOUR PARTNER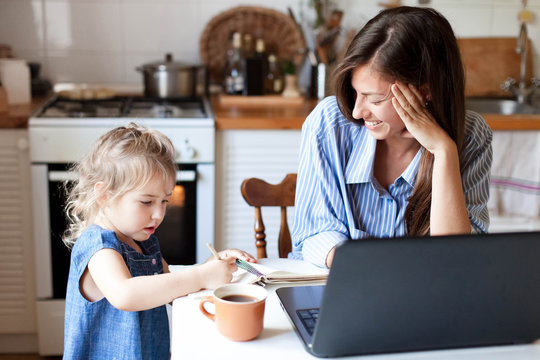 IMAGE CREDITS: Adobe stock
Pick a time that won't be stressful to decide on schedule details with your partner or co-parent — and then stick to them. This will assist everyone understand who is responsible for what in the child care equation.
Try to find ways to seek for assistance within your tribe if you don't have a spouse. Many friends and neighbors would be happy to deliver a dinner to your door or help with a load of washing, even if there is social isolation due to the epidemic. All they need to do is let them know.
MANAGING YOUR DOMESTIC DUTIES
You may encounter the difficulty of additional cooking and cleanup when you and the kids are home, like, all the time. Remember, they play in your living room, play in your backyard, and eat in your kitchen. It's time to simplify your household responsibilities or perhaps outsource some of them if you feel like they are about to overwhelm you. Consider hiring cleaning staff or setting up sporadic meal services if money is an issue.
POSTIVITY FOR WORK FROM HOME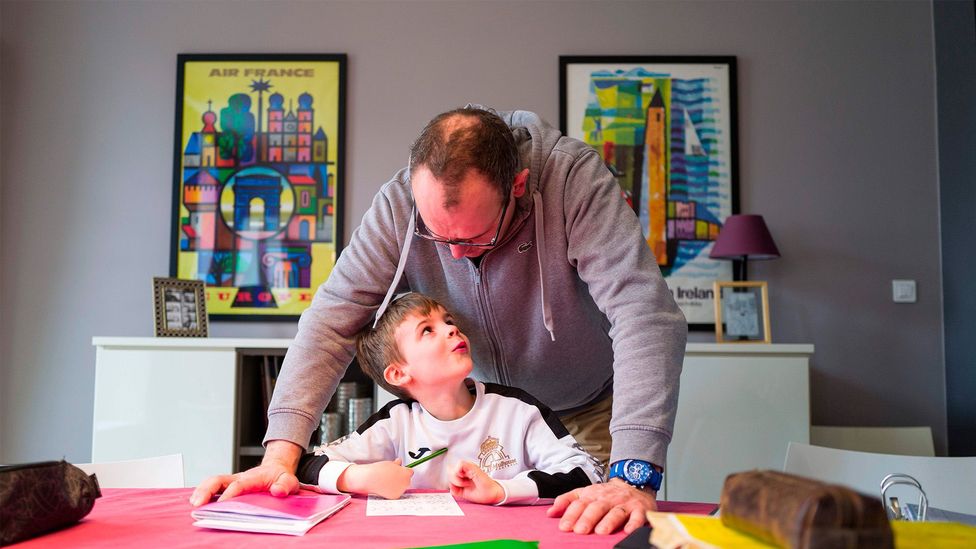 IMAGE CREDITS: bbc.com
A give-and-take dance defines the life of a WFH parent. Finding your rhythm can undoubtedly take some time. What do you do, though, if your children consistently disobey the rules you've established? You can only take the interruption of a loud request for a wiped bottom so many times during an important call. It's acceptable to give children who persistently step outside the lines of your work meaningful consequences. But it's always best to emphasize rewards when working with children, regardless of their age.
USEFUL LINKS ABOUT WORK FROM HOME
To know some workout from home, see https://theperfectblogger.com/the-best-workouts-to-do-at-home/
To know about detoxing, see https://theperfectblogger.com/detoxing-its-uses-and-effects/