Every year movie industries across the world come up with many movies. It becomes difficult to decide which movie to watch, so, reviews come into play. Reviews guide your decision. Thus, we've got for you some reviews of the movies. These reviews will help you decide which movie to watch. Happy watching!
Reviews of some latest movies are listed below:
THANK GOD
  (Photo from: BollywoonMBD.com)
Review:  The plot of the film establishes Ayaan Kapoor (Sidharth Malhotra) as a successful but immoral real estate agent. Who must sell his bungalow to pay off a sizable debt. He frequently vents his stress on his cop wife, Ruhi Kapoor, while he is unable to close a deal (Rakul Preet Singh).
While rushing to meet a potential client on his daughter's birthday, Ayaan is involved in a car accident. He awakes in Heaven, where his actions will be judged. One can already predict how the judgment will proceed at this point. This simple plot, which was written by Aakash Kaushik and Madhur Sharma. It leaves little room for the imagination, and the audience can predict what will happen.
 RAM SETU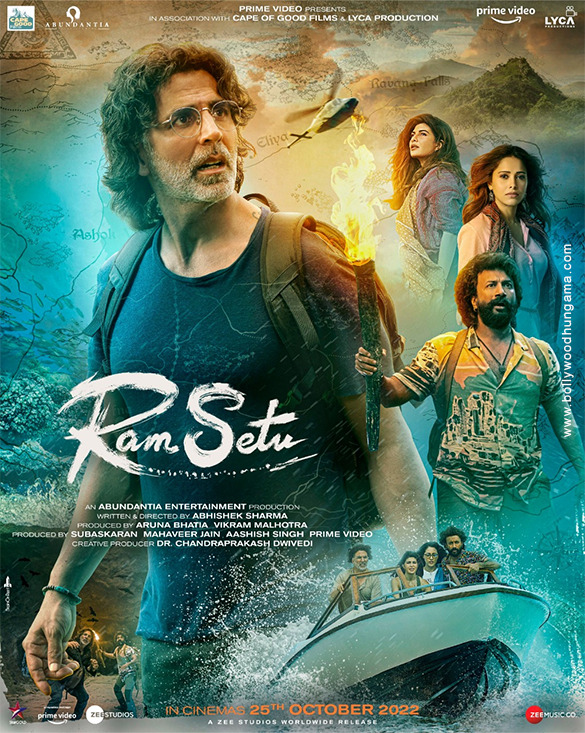 (Photo from Bollywoodhungama)
Ram Setu has the same effect as toothpaste commercial in which haphazard actors wearing white aprons claim that their product is dentist-recommended. The goal of the "doctor ki suno" technique is to persuade customers of the product's claims and benefits based on science.
Ram Setu acts in a similar manner. Characters dressed up as scientists, environmentalists, and archaeological specialists are assembled. With the sole purpose of promoting the legacy of Shree Ram and Ram Setu (the legendary bridge between India and Sri Lanka) as historical fact rather than folklore. The director wants you to know that these characters are not bhakts therefore there is no bias because they value science over sanskriti and aastha.
HONEYMOON
(Photo from: IMDb.com)
Gippy Grewal plays the grandpa of the main character Deep (Gippy Grewal), who foolishly explodes a hand grenade that lands in his fields at the start of the 1971 Indo-Pak War. In the same vein, the film then shows how stupid the future generations are through hilarious character exchanges and absurd but amusing incidents.
Amar Preet Chhabra's amusing movie  "honeymoon" has no dull moments in its 2 hours and 14 minutes of running time.
SARDAR
(Photo from: IMDb.com)
The 1988 opening title credits of Sardar tell us about a spy who appears to have gone rogue. When we meet his son Vijay Prakash (Karthi), a publicity-hungry cop.  Who is plagued by the spectre of being a traitor's son, the action then shifts to the present.
When Samira (Laila), an activist working to stop the privatisation of water sources, inexplicably passes away. He tries to track down the murderers only to discover a complicated network of deceit that has put the country in risk. The only person who can stop Rathore, a villainous businessman (Chunky Panday), and his evil schemes is his superspy father (again, Karthi), who is exiled.
BLACK ADAM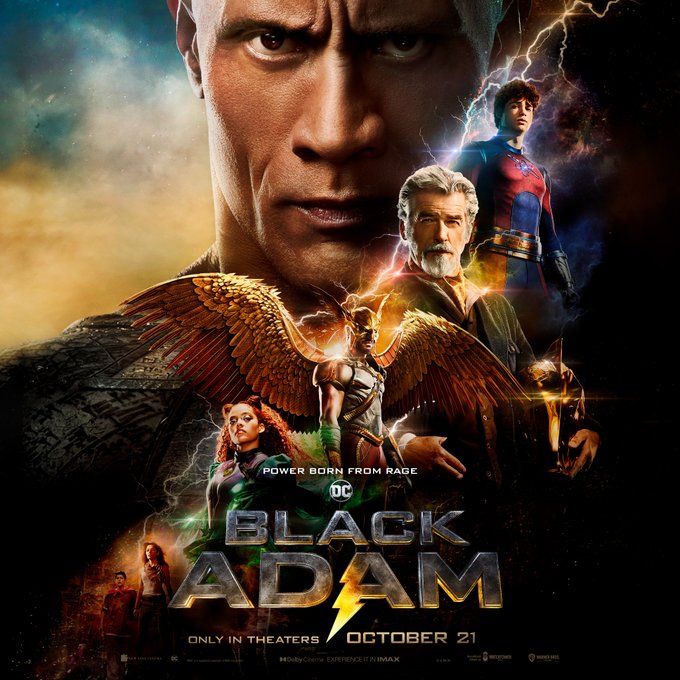 (Photo from: IGN.com)
Given that there are already too many superhero movies in existence, the plot of the movie is predictable. In that regard, the most recent installment of the DC Extended Universe is very lacking. An evil ruler seeking the magical crystal Eternium that can be used to forge a potent and demonic crown of Sabbac.  Rebels seeking the liberation of their people and a team of superheroes taking on the powerful Tenth-Adam are among the characters.
The angry godlike superhero with a troubled past is also present. Nevertheless, from the first scene in ancient Kahndaq to the very end. The faultless action scenes and aesthetics are a film's saving grace.
References:
https://timesofindia.indiatimes.com/entertainment/movie-reviews
To know about starting freelancing career at home, click:
https://theperfectblogger.com/how-to-start-a-freelance-career/