Fun things to do in Chandigarh: Your travel guide
Le Corbusier, a well-known Swiss architect, created the charming city of Chandigarh in 1950. His vision of a cosmopolitan city drove him to incorporate lakes, opulent structures, parks, and boulevards. We are all aware that the dream and fun city is home to several tourist attractions, but do you know what the best and fun things to do in Chandigarh are? There are other activities to partake in in Chandigarh in addition to the Rock Garden and museums. For your ease, we've included a few of them below. Look at them and write them down!
Sukhna Lake: a fun visit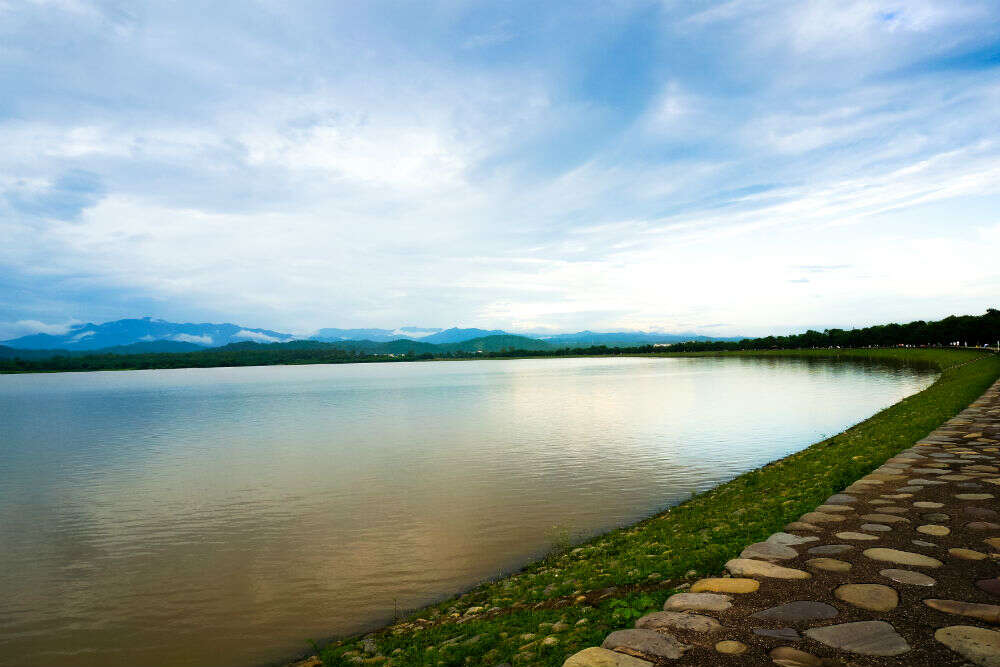 Image via Times of India
Sukhna Lake in Chandigarh, one of the city's most popular tourist destinations, is spread out in the foothills of the Himalayas. It is a reservoir that now includes a miniature cruise ship that takes visitors on tours of the surrounding waters. The premium cruise, which is imported from Japan and has two floors, provides a comfortable and opulent experience. on addition, individuals might choose to go boating on the Sukhna Lake and take in the cityscape.
Additionally, the sanctuary is located on the northeastern side of Sukhna Lake, where you can discover the local animals. It is located in Sector-1, Chandigarh.
Leisure Valley: a fun and peaceful visit
Image via Unsplash.com
Chandigarh's Leisure Valley is a linear park construction that spans around 8 kilometers and is further divided into smaller areas. The valley was built as a place for recreation amidst lush greenery that is soothing to the eyes. Take a leisurely stroll through this park if you are planning a trip to Chandigarh.
Location: Chandigarh, Sector 10B, Near Jan Marg
Elante Mall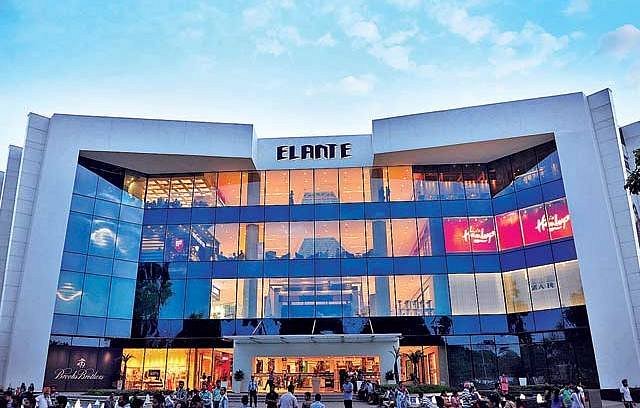 Image via Tripadvisor.com
The Elante Mall is regarded as the second-largest shopping center in all of North India. The shopping center takes pride in its selection of both high-end and regional products. Shopaholics must spend time at this mall when in Chandigarh because it is a representation of contemporary India.
Location: Chandigarh, Phase 1, Industrial Area, 178
Fun city: a fun indeed
If you're thinking of taking your kids on a trip to Chandigarh, then you may go to Fun City at any time of year to have fun. Children may have a blast playing various games at Fun City, a kid-friendly entertainment park.
Location: Ram Darbar, Phase 1, Purv Marg, Elante Mall Patio, Chandigarh, 160002
Garden of fragrance
Image via Unsplash.com
Chandigarh's "Garden of Fragrance" is a must-visit location for you if you wish to take a break from your stressful workdays and escape to nature. The garden contains a variety of flowers and herbs, and there are lovely walkways that lead deep into the park.
Location: Sector 36B, Fragrance Garden Road, Chandigarh, 160036
Tagore Theatre
You can visit the Tagore Theatre if you wish to spend an elegant and tranquil evening. It arranges high-caliber theatrical acts, including dance and music. Famous residents of the city frequent the theatre, which is located in Sector 18. One of the best things to do in Chandigarh with family is to take in a heartfelt performance at the Tagore Theatre.
Location: Chandigarh, Sector 18, 18B, 160018
Sightseeing for fun
Image via Unsplash.com
You must be familiar with Nek Chand's famous Rock Garden, which was erected there. It features more than 2,000 sculptures made out of trash and rubble. Children from all over the world visit this location with their parents to see the handcrafted sculptures. Government Museum & Art Gallery, Zakir Hussain Rose Garden, Open Hand Monument, Chandigarh Capitol Complex, Le Corbusier Centre, Japanese Garden, and National Gallery of Portraits are a few additional well-known tourist attractions. These are only a few of the alternatives; Chandigarh has a lot more to discover.
Nik Baker's: for all sweet & fun people
Your trip to Chandigarh will be disappointed if you skip Nik Baker's because no journey is complete without food. The quick-service restaurant Nik Baker's, which serves pizza, waffles, pancakes, pasta, sandwiches, and tarts, is well-known among young people in India. Cheese straws, cheeseburgers, and chocolates with tequila inside are a few of the well-known treats you must taste here. One of the nicest things to do in Chandigarh with friends is to visit Nik Baker's and try their food, which is why people occasionally make a particular effort to do so. In order to satisfy your hunger after a busy day of sightseeing and activities, go to Nik Baker's.
The souvenir shop: for fun memories
Image via Unsplash.com
This is a neighborhood store in Chandigarh that is reputed to have been established years ago in a basement near the main road. This store, which opened in the 1980s and sells miscellaneous items, is still operating today. starting with trinkets and moving on to locally manufactured artistic items. This is the ideal location for your last-minute shopping trip!
Open hand monument
The Open Hand Monument is a fascinating landmark in Chandigarh and well worth a trip. This monument honors peace and prosperity and is only a short drive from the major city. "The hand to give and the hand to take; peace and prosperity, and the unity of mankind" are represented by the sign. Le Corbusier created and developed this well-known location.
Tower of shadows
The city is renowned for its creative and thoughtfully designed infrastructure and architecture. The tower of shadows is one of the many monuments and buildings dotted throughout the city. Le Corbusier constructed this statue, which is noteworthy in and of itself. One of the enjoyable things to do in Chandigarh is to visit this location to view the natural phenomena. This monument plays with light in many ways and manipulates the sun's rays. One of the things you really must do in Chandigarh is to visit this incredible location.
Timber trial: a fun adventure
Image via Unsplash.com
The Parwanoo is regarded as one of the tranquil and interesting weekend getaways in Chandigarh. Timber Trail is one of the best spots to go if you want to take part in some of the entertaining things to do in Chandigarh. This location travels along Highway 22 and ascends to the Parwanoo, which is tucked away in a forest and slopes.
USEFUL LINKS: