11 FUN WAYS TO CELEBRATE HOLIDAYS WITH YOUR PET
We all need some fun ways to celebrate holidays with our family and friends. But have you ever  thought about fun ways to celebrate holidays with your pet. Well, worry not. We have for you some amazing fun ways to make your holidays memorable for you and your pet. Find 11 fun ways to celebrate holidays with your pet.
Get them a gift: fun ways to celebrate holidays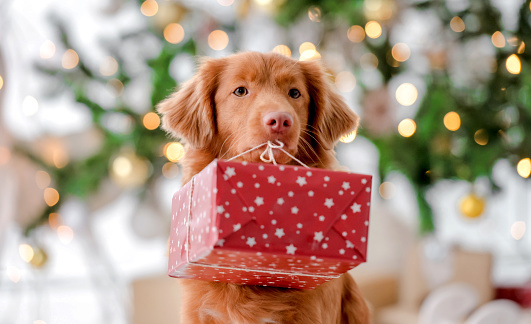 IMAGE CREDITS: istockphoto.com
Your pets will be overjoyed to discover a present under the tree that has their name on it! Our pets typically aren't choosy, so a brand-new toy or a brand-new packet of their preferred snacks would do.
A brand-new pet door is a wonderful alternative gift option. Giving your pet year-round freedom to come and go as they want is the gift that keeps on giving (and freeing up your doorman duties). Concerned about the pet door letting cold draughts in? Fortunately, not every pet door is draughty. Both the Endura Flap Wall Mount and Endura Flap Door Mount are excellent options for your pet and will maintain the insulation in your home. A cheaper energy cost and a comfortable home for the holidays result from this.
Click photos with your pet: fun ways to celebrate holidays
IMAGE CREDITS: Unsplash.com
This year, include a picture of your pet in your holiday card. If kids feel comfortable doing so, you can dress them up and make it a family event. Along with the rest of the family, your friends will adore seeing your pet's wide smile, and your pets will enjoy being a part of all the fun. A holiday photo contest is another fun event. Dress up all your pets in their favorite holiday costumes and put on a fashion display. This is great for households with multiple pets. Make sure to add lots of delicious goodies and affection for your pets to the occasion.
Decorate your pet's place: fun ways to celebrate holidays
Decorating your pet's area in your home is a wonderful additional way to enjoy the holidays with them. If they have a favorite bed, consider putting a new, warm blanket on it so they can stay comfortable at night. For a fun touch, display their finest holiday pictures all over the house. If your pet likes to chew, make sure any decorations you add are out of reach or pet-safe.
Organize a movie night with your pet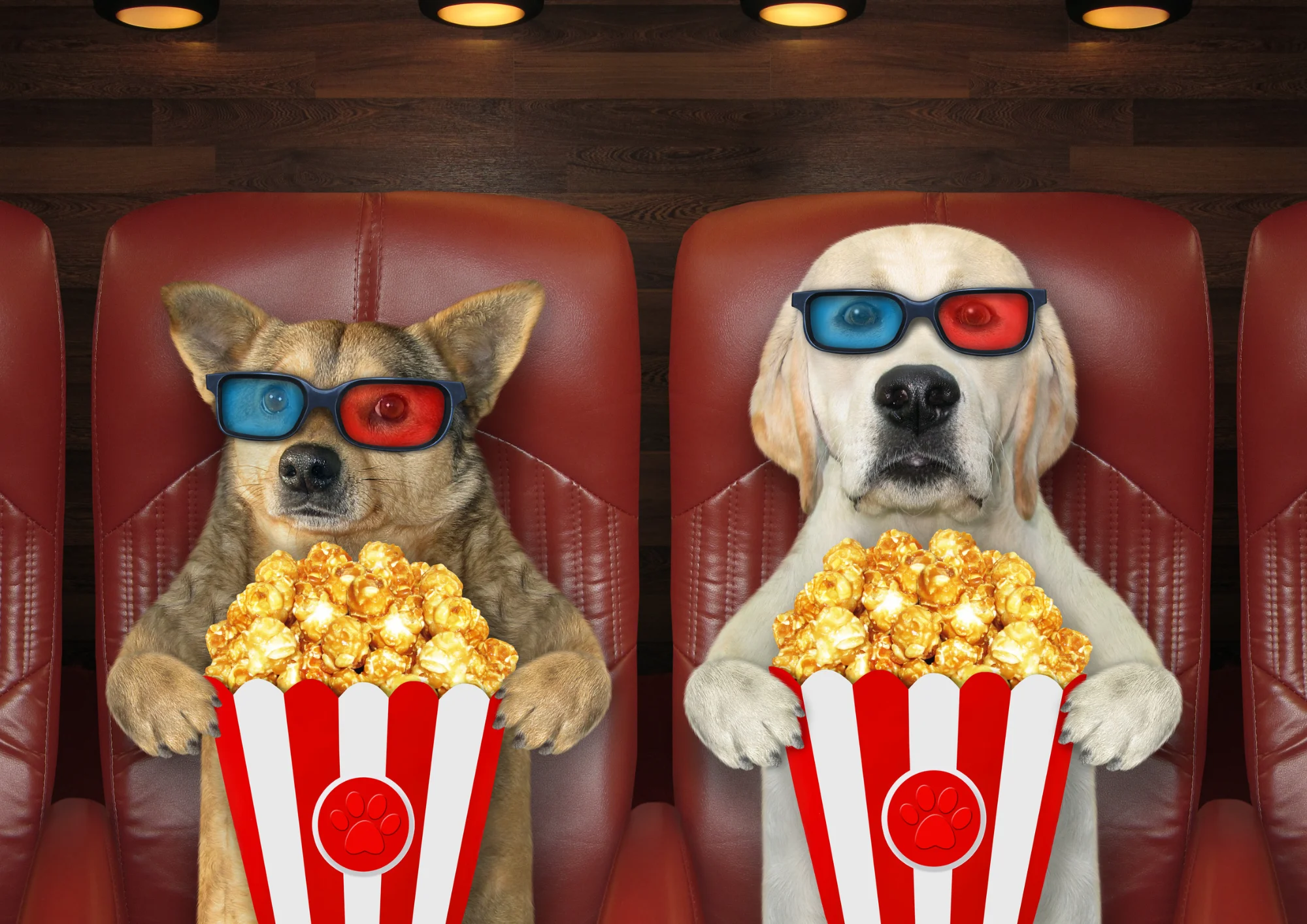 IMAGE CREDITS: Sunset Travellers.com
The ideal way to enjoy the holidays is to watch a movie on the couch. Your animals will enjoy a leisurely evening spent with the family. To keep them safe, just be sure to keep them away from any human delicacies like popcorn and chocolate.
Make a calendar for your pet
An entertaining holiday calendar isn't just for humans. You may also create one for your pet! For the duration of the holiday season, your pet will be content thanks to this enjoyable DIY project. You can provide them with a new toy or their favorite treat every day. Prepare sure the fruits and veggies you use are healthy for dogs if you're going to make your own Christmas treats for the advent calendar.
Go on a drive with your pet: fun ways to celebrate holidays
IMAGE CREDITS: Unsplash.com
It's likely that your dog will like taking a drive to see houses decorated for Christmas if you enjoy doing so. Take them for a ride around the area to admire the gorgeous lights. They will enjoy a few stops along the journey where they can exit and explore various neighborhoods. This one isn't just for dogs, either! If you have a cat who enjoys exploring new places or travelling in a carrier, they are welcome to join in on the fun as well.
Take your pet along on your travels
This year, are you taking a holiday trip? Think about taking your dog with you! If you want to travel with your dog, have a look at some of our advice on doing so. If you can't bring your pet this year, take a look at these suggestions for easing separation anxiety in pets to keep them content and relaxed while you're gone. We wish you and your pets a joyful Christmas season full of excursions and special time spent together!
Theme celebration of holidays: fun ways to celebrate holidays
It's a good idea to engage in vigorous play with your pet this season to burn off extra energy. And to top it off, you can do it in the convenience of your own home or, if the weather permits, outdoors. A themed pet dog party, like an Elf Paws Party or a Puppy Wonderland, might even be something you decide to throw!
You and your pet will be having so much fun playing in the snow and doing other enjoyable activities that the stress of the Christmas holiday will vanish in an instant! Invite your friends' pets as well; they'll probably like it as well. Just keep in mind that when the visitors arrive, it will be one big pet party.
Make a donation in your dog's name
IMAGE CREDITS: Unsplash.com
This is the ideal way to give back this holiday season, and it's a lovely gesture. You can support a group that will utilize your contributions to aid animals who are less fortunate than our own by donating toys, delectable meal foods, or even cash.
As you are aware, over the holidays, most shelters would be overflowing with stray dogs and cats, and many of these animals are frequently disregarded by prospective adopters. By giving to an animal shelter in your pet's honor this Christmas, you can contribute to changing lives! Additionally, you might get some amusing pet gifts, so it will be like donating twice! It sounds rather good, doesn't it?
Give a sweet treat to your dog: fun ways to celebrate holidays
Why not gift your dog to some delectable home-made snacks this holiday season? It's a Christmas tradition in America to give animals treats. This season, if you have the time, try making some delicious dog-friendly cookies or treats. Remember that chocolate is poisonous to dogs!
You can always buy some snacks from the neighborhood grocery store or pet store if you don't have the time to make any. There are several companies that produce delightful treats for dogs. Just be careful not to feed your dog too many sweets with sugar!
Holiday costume for your pet: fun ways to celebrate holidays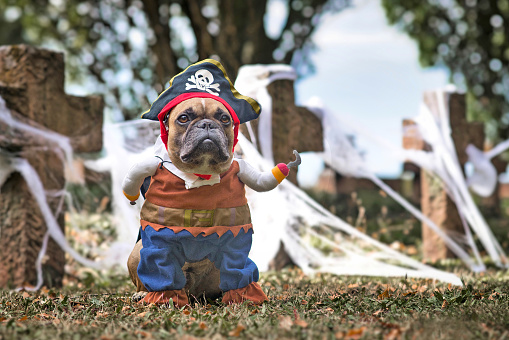 IMAGE CREDITS: istockphoto.com
If you've ever had a pet and gone to a Halloween party, you know how much fun it can be. Why not throw a pet costume party with a Christmas theme to celebrate the holidays? Everyone will feel more festive after seeing this, even Santa's elves for sure!
You might even think about having a brief playdate while decked out in your adorable costumes with your pals and their pets. Don't forget to use a camera to record all of your pet's great moments so you can keep them in memory forever!
USEFUL LINKS:
Know amazing DIY dog costume ideas to cheer your furry friend: https://printourpet.com/blogs/news/14-fun-ways-to-celebrate-the-holidays-with-your-pets
Keeping your kids entertained while you work can be problematic. Worry now, just visit: https://theperfectblogger.com/how-to-keep-your-children-entertained-while-you-work/