10 House-buying tips which suit your finance: build your dream palace
The biggest financial commitment a person will ever make is  house-buying. While house-buying , it's important to have a solid understanding of a variety of factors, including how much money you have to spend, what kind of property to buy, where to live, what amenities you want, the reputation of the builder, and how to obtain a mortgage to buy your ideal home. All these factors become while house-buying. Apart from this, we've got you covered as you buy your dream house.
Getting your budget right for house-buying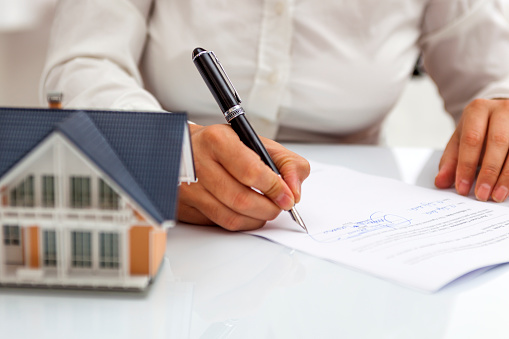 IMAGE CREDITS: istockphoto.com
Get a handle on the budget first, that is what you need to do. It is crucial to have a very clear notion of your budget because home prices vary greatly depending on the type of property and region. A luxury home in a wealthy area can be what you desire, but it might be out of your price range. Utilizing a home loan eligibility calculator is one approach to get a sense of your spending plan. By using a calculator, you may determine your maximum allowable home loan amount, monthly repayments for a specific loan amount, and a duration of 15 to 30 years.
Making decision of the property while house-buying
Your budget will determine this. What kind of home you want must be determined. Most of us who live in large cities would likely purchase an apartment. Take into account elements like the required number of rooms based on the needs of the family, parents, and children. Determine which option best fits your needs and your budget. Also take into account your motivation for purchasing a home: are you doing it for yourself or as an investment? The length of your planned stay should be one of your considerations when buying a home to live in. If you are purchasing as an investment, it would be a good idea to take into account the target tenants and their preferences before deciding on the sort of property.
Location of the house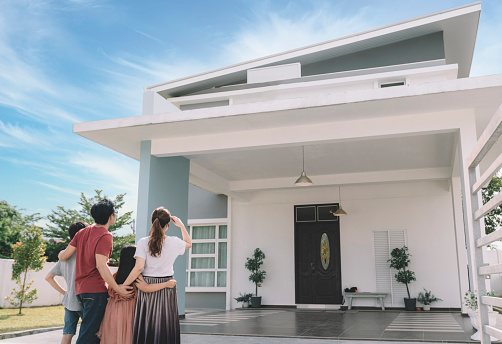 IMAGE CREDITS: Unsplash.com
In a large city where commuting hours can be lengthy, picking the ideal location is crucial when purchasing a home. You would need to take into account a number of things, including your work location, the distance of your children's schools from your home, the ease of using public transportation, and the proximity of train or metro stations. A pleasant neighbourhood and proximity to markets are some considerations that you should make. Because housing costs greatly vary based on location, the budget will also play a significant influence in this.
Consider Amenities while house-buying
Selecting the amenities you desire is crucial. Apartment buildings of days often have clubs, gyms, and swimming pools. Choose the amenities you'd require. For instance, if you have young children, making an investment in a play area is a wonderful idea. You would require a garage or a parking lot if you had a car. Because each of the facilities will increase the price of your home, it is crucial to choose them carefully.
Approach right house builder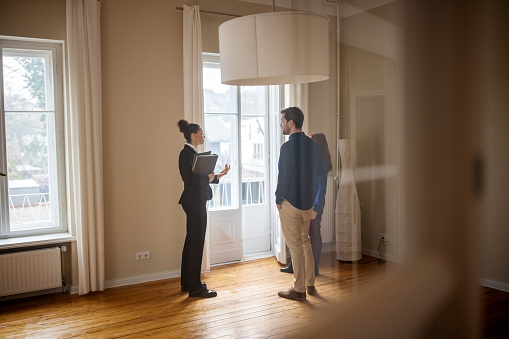 IMAGE CREDITS: istockphoto.com
Checking the credentials of the builder is crucial because buying a home is a significant commitment. Verify the builder's history to discover if it has a history of completing projects on schedule. Additionally, you can ask clients about their interactions with the builder and how well they delivered on their promises in terms of the quality of the construction. Avoid working with fly-by-night companies who have a poor track record and make bold claims. If in doubt, a ready-to-move-in unit is recommended to prevent several problems with the builders.
Choose right house-buying loan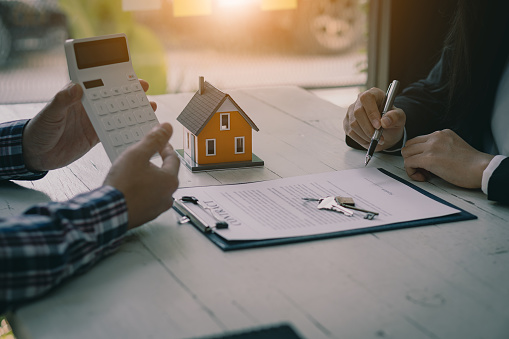 IMAGE CREDITS: istockphoto.com
Few people can pay in full for a loan because buying a home is a significant investment. As a result, getting a home loan is necessary. Although you can consult your current banker, it is a wise idea to evaluate the house loan rates and features provided by various lenders. One of the most crucial phases in purchasing a home is having your home loan approved. Additionally, a mortgage has significant tax advantages Keep the term of your house loan as brief as feasible as a best practise. Long-term loan interest payments added together are exceedingly costly. A 25 year mortgage, for instance, has a total interest payment of 160 percent, compared to 55 percent for a 10 year mortgage.
Resale value of the house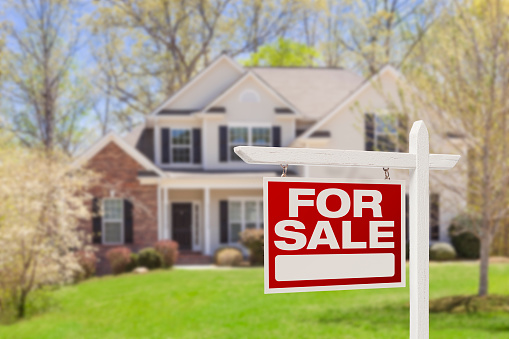 IMAGE CREDITS: istockphoto.com
When buying a property, buyers never take resale value into account. They erroneously concentrate just on a desirable neighbourhood or the price of the home. Your future sales price may always be less than that of the nearby properties if you choose the incorrect property or location.
Eligibility for the loan
IMAGE CREDITS: Unsplash.com
The ability to repay a loan, income, outstanding obligations, and age of the loan applicant all play a role in eligibility for a mortgage. To determine a borrower's loan eligibility, the lending institution or banks offer online services like a home loan eligibility calculator. According to bank or RBI regulations, the maximum loan that can be sanctioned may vary, as may the eligibility requirements. The requirements for a borrower's loan eligibility are stricter as home loan rates rise.
See registration while house-buying
Similar to how the government collects income tax and sales tax, this is a significant cost or tax. You must be aware of the rates and fees that apply in your city while setting your property budget and determining whether to purchase a property. You must locate your valuation zone and sub-zone by getting in touch with the Ready Reckoner if you want to find out the current market worth of your home and the stamp duty due on it. Determine the stamp duty amount that applies to you based on the market value.
Property Insurance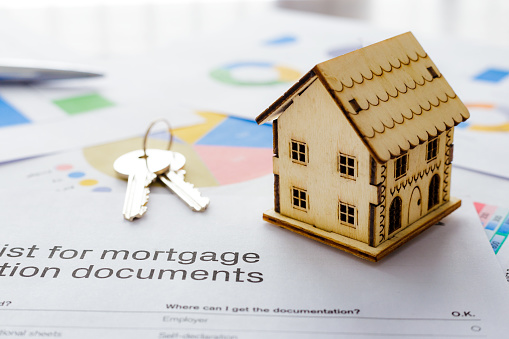 IMAGE CREDITS: istockphoto.com
If specific losses to your property occur, property insurance protects your financial future. The fee is reasonably inexpensive, and it offers protection in the event that there are issues with the property's title, specific damages, or any legal issues. There are a variety of house insurance plans with different levels of coverage from which to pick. It's crucial to have a resource you can rely on to help you make decisions about how to preserve your most valuable possessions. Choosing the appropriate home insurance will protect your investment and simplify the purchasing process.
USEFUL LINKS:
Want to know what to wear on a beach. We might have something for you: https://theperfectblogger.com/what-to-wear-on-beach/