Top science apps for Android to help you out
It may be time to employ some of that processing capacity and give your brain a little exercise if you frequently find yourself playing the same old games on your smartphone. Here are some of the top science apps for android for those interested in science, including some VR, lavish nature, and yes, a calculator (we swear it's nice). These science apps are a perfect source of knowledge. Moreover, the science apps given here can help you in many ways.
Bioblox: science apps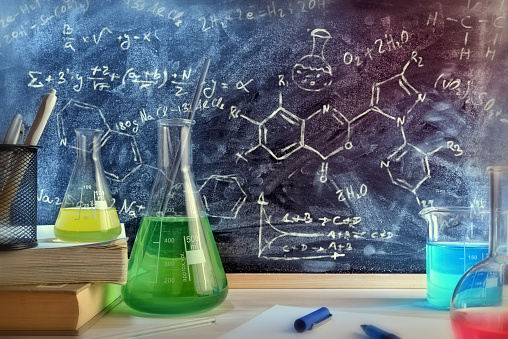 IMAGE CREDITS: istockphoto.com
With the help of this free Tetris-style game, created by researchers at two London institutions, you can better understand one of the most challenging biological problems.
The challenge of protein docking, which involves determining how precisely compounds like vitamins and medications connect to complicated proteins in the body, served as the inspiration for BioBlox.
The game also has a 3D version that its developers intend to employ in citizen science initiatives to address actual protein docking issues.
acceleratAR
With the help of this brilliant program, you can build your very own (virtual) particle accelerator with just a smartphone and some paper cubes.
Use the included app to bring the accelerator to life on-screen after placing the cubes in the proper positions (each cube represents a different portion of the accelerator, such as a particle source and an electric field).
Collin bird guide
This digital version of Collins' bird bible is the perfect companion for any professional birder, covering over 700 European species with 3,500+ drawings to help you identify your ruddy shelduck from your red-crested pochard.
Once the bird has been identified, research its habitat and range before utilizing the listing tool to report your sighting.
SketchAR: science apps
This program offers a clever method for anyone who has ever wished to learn how to draw. With SketchAR, you can select an image and then project it onto a blank sheet of paper by holding your phone or tablet over it. The result will be something even Picasso would be proud of if you simply copy what you see, line by line.
Pocket Code
With the use of a visual, "Lego-style" interface, you can use this cool introduction to programming to make, play, and distribute your own games, animations, and music videos.
Visit download and remix other people's works, including Space Invaders-style shooters and a visual demonstration of Pythagoras's theorem, go to pocketcode.org.
All-in-One Calculator: science apps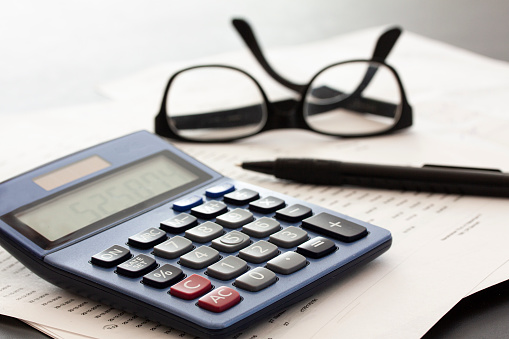 IMAGE CREDITS: istockphoto.com
We all like a good calculator, and this attractive Android app claims to meet all of our mathematical requirements.
In addition to unit conversions, it has more than 50 different calculators, covering everything from algebra and geometry to health and finance.
Thinkrolls: Kings & Queens
In this sequel to the acclaimed Thinkrolls 2, traverse a region of perilous castles.
For children aged 5 and up, there are 228 puzzles intended to hone their problem-solving abilities, test their memory, and introduce them to forces and fundamental mechanics.
Physics, dragons, and ghosts what's not to like?
Attenborough's Story of Life
This app compiles more than 1,000 (count 'em!) of Sir David Attenborough's best TV highlights in honor of the legendary broadcaster's 90th birthday.
Along with curated collections of movies and secret extras created specifically for the app, there are highlights from more than 40 programs, including Planet Earth, Blue Planet, and Africa.
Notes on Blindness VR
Theologian John Hull went blind in the 1980s. He started recording audio diaries, which became the foundation for the critically acclaimed movie Notes on Blindness, which was released earlier this year. John's audio diary is masterfully recreated in this companion VR experience, which transports the user to a "world beyond sight."
Cosmolander – Missions in the Solar System
Use this primer on our Solar System to motivate the next generation of astronomers. Children aging six and older will study the science and background of each planet before doing activities to test their understanding, such as fixing a Martian rover or gathering diamonds on Neptune..
Amazing Science: science apps
IMAGE CREDITS: Unsplash.com
This program makes learning interesting for subjects like physics, chemistry, and the natural sciences. The intriguing information it provides about the world around us will undoubtedly motivate you and your pupils.
Periodic Table 2019
One of the most important components of any chemistry class is having access to the periodic table. With the help of this program, your pupils will have a portable table they may use whenever they choose. Additionally, as the table is dynamic, you can sort the components by group or use a name search to find specific ones.
Toco Lab: Elements: science apps
IMAGE CREDITS: Unsplash.com
Want to instill a passion of chemistry in your younger students? Then you should use this app in your class. It's entertaining and interesting to engage with the elements while learning about their personalities (or chemical characteristics).
Chemist: Virtual chem Lab
Encourage your kids to do safe experiments in the classroom or at home. You can experiment with combining various molecules and chemicals in this virtual lab to see what occurs. Students can also experiment with techniques and tools that your lab might not have. Nothing compares to really seeing how acids and water react improperly when combined.
Physics Studio: science apps
IMAGE CREDITS: Unsplash.com
In this virtual lab, bring the world of physics to life. Instead than only watching an experiment on a video, your students can participate in the experiment. They can also look more closely at the causes of events and the implications for the real world.
Starfall Catalyst for Students
With the aid of this game, you may convince your kids that science is enjoyable. It features all the hallmarks of well-known third-person shooter games while also requiring the user to complete chemistry-related tasks. They will undoubtedly learn while having fun.
Cosmic Watch: science apps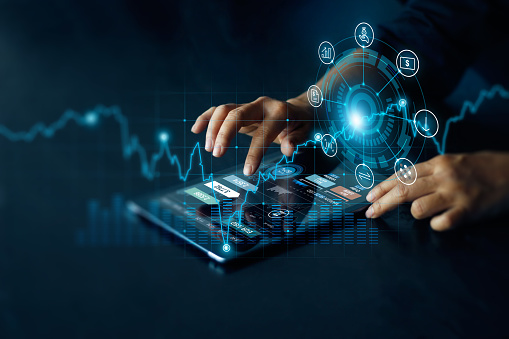 IMAGE CREDITS: istockphoto.com
One of the better science applications is Cosmic Watch. An app called Cosmic Watch combines captivating and lifelike 3D images to show the relative positions and motions of various Space components. The software shows views of the sun, planets, and other celestial bodies in real time.
Cosmic Watch allows users the option to alter the positions of various celestial bodies, create and personalize their views, and customize each experience to the user in order to help them better grasp the always changing nature of the cosmos. Users of this program can comprehend and visualize ideas that are challenging to understand theoretically. The capacity of the app can give users a "sky view" so they can see the locations of bigger stars.
USEFUL LINKS:
Check out best science apps:
Read these books for intelligence:
Learn how to handle workplace errors: