iPhone and Android apps to help you manage your everyday life
Managing the numerous facets of our daily lives effectively can be challenging.  In your busy schedule, you tend to forget things. Smartphones comes in handy now. iPhone and Android apps can be really helpful in sorting your life.  But amidst the mushroom growth of iPhone and Android apps, one needs a little selection and sorting. We are here to help you. In this article, check out some iPhone and Android apps to help you manage your everyday life.
It might be exhausting to manage your home's organization, your calendar, your appointments, and so many other things. It gets really difficult to prioritize them all. There's an app for that, as they say, so there. And there are quite a few when it comes to enhancing your productivity and organizing.
 24me: iPhone And Android Apps
As a virtual personal assistant, 24me serves as a single resource for managing to-do lists, calendars, notes, and projects.
This useful organization program may assist you in managing a variety of chores, like giving gifts to friends, setting up event reminders, integrating your social networks, and paying payments.
ChoreMonster
IMAGE CREDITS: Unsplash.com
"Your kids will beg to perform their tasks," the app's website boldly asserts. Although it might seem a stretch, ChoreMonster offers youngsters ages 4 to 12 a fun and exciting way to organize their homes.
To-do lists for the house are added by parents, along with incentives like an extra hour of video game time or ice cream for the kids, as well as awards for each task. Once they've signed in, kids can review the tasks that still need to be done and the incentives that await them.
This user-friendly organization app, a three-time Mom's Choice Award winner, makes daily life easier for the whole family.
Cozi Family Organizer
Organize schedules, make and share to-do lists and shopping lists, set reminders for events and appointments, and see the complete family's daily schedule at a glance.
Everyone in your family can see the same information thanks to this practical communication tool. This implies that any updates made to the app on one device will update the app on all other devices.
Wunderlist: iPhone And Android Apps
IMAGE CREDITS: Unsplash.com
Wunderlist assists you in managing each activity, whether it be organizing a trip, overseeing projects at work, or collaborating on a grocery list. Make sure nothing slips between the cracks by setting reminders for due dates and appointments.
LastPass: iPhone And Android Apps
Keeping track of the numerous usernames and passwords we use these days can be a hassle, especially in light of the fact that it's a good idea to change your passwords semi-regularly due to internet security concerns.
LastPass is an alternative solution if the device's built-in password manager isn't to your taste. You can manage all of your login information in one app with a master password.
Also greatly simplified is online shopping. Additionally, you can configure the app to grant specific members of your family or friends' access to your protected information in case of an emergency.
Our Groceries Shopping List
The best productivity apps are easy to use, and Our Groceries Shopping List is no exception. Make grocery lists that your family members may access on their devices. Simply mark an item off the list after purchasing it so that everyone is aware of the purchase.
If necessary, make notes about specific objects. Additionally, you may add recipes to the app, and it makes it simple to add necessary goods to your shopping list.
Closet+: iPhone And Android Apps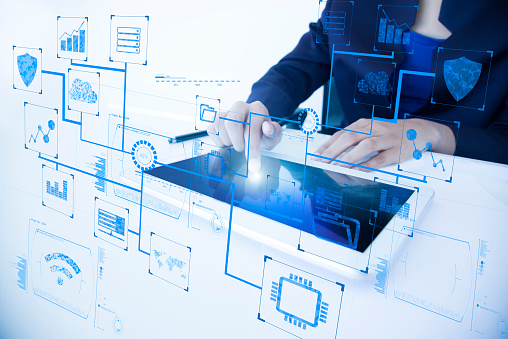 IMAGE CREDITS: istockphoto.com
One practical technique to make it simpler to choose what to wear is to keep your closet organized. You can organize clothing and keep track of your possessions with applications like Closet+.
Keep a record of the last time you wore each outfit and which pieces go best together. This can give you a clearer idea of the value your outfit is providing.
BrightNest: iPhone And Android Apps
Try BrightNest if you're looking for organization applications to keep you on top of your housework. This program assists you in creating and adhering to a regular maintenance schedule for maintaining a tidy and organized house.
For impending cleaning duties, set a reminder. The software also provides advice for particular tasks you need to complete, drawing on the tens of thousands of articles on BrightNest.com about home care.
Evernote: iPhone And Android Apps
The tagline of the app is "Meet Evernote, your second brain" on its home page. With Evernote, you can sync notes, tasks, ideas, inspiration, photographs, and anything else you find online and organize it.
You may quickly share your notes and ideas from the app with your friends, family, and co-workers.
HealthTap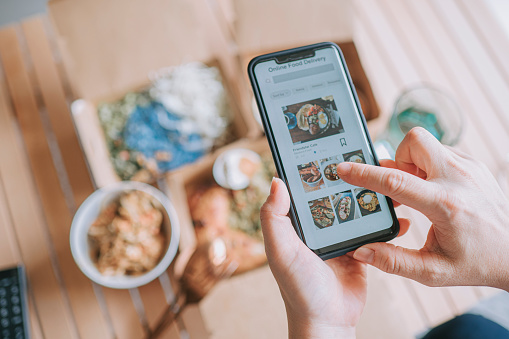 IMAGE CREDITS: istockphoto.com
Concerns regarding your health? Search over 700,000 topics and articles and more than 2.6 million medical answers regarding 850 different ailments. You can pay to visit a doctor right away or ask a question for free and receive a private response from a doctor within around 24 hours.
ShopWell: Better Food Choices
Utilize ShopWell to simplify nutrition labels and locate foods that go well with your healthy diet. Input your dietary objectives, allergies, health issues, and dislikes into a food profile to receive tailored nutrition rankings when you scan a label. Other features include suggestions for foods to consume and directions to products in your neighborhood grocery shop.
Elevate: BrainTraining
IMAGE CREDITS: Unsplash.com
This brain-training program aims to boost your concentration, verbal fluency, processing speed, memory, math prowess, and other abilities. Get a customized training plan that adapts as you use it more to enhance your outcomes.
Fabulous: Self Care
Create wholesome habits with Fabulous for a longer, healthier life. The app's all-encompassing strategy encourages you to be more productive. Just follow the app's instructions, and you'll have more energy, focus, lose weight, and get better sleep.
Health Pal: iPhone And Android Apps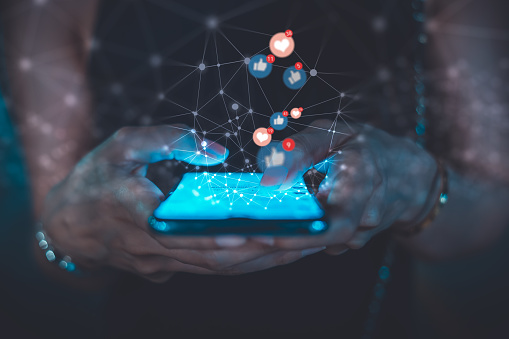 IMAGE CREDITS: istockphoto.com
All the tools you may possibly need to maintain a healthy lifestyle are available in Health Pal. The Health Pal app is a daily companion tool to support your journey toward a holistically healthy lifestyle, with features including a step counter, diet reminders throughout the day, and food and exercise trackers. It compiles information about your exercise, food, and numerous other health resources in one location.
USEFUL LINKS:
We've for you some productivity apps to help you out everyday, click below:
Organize your life and schedule with these apps, click:
Establish a good relationship with your employer with these simple steps
Become excellent by reading these books, see:
Acquire entrepreneurial skills to become expert, see: