GIFT GUIDE FOR PETS: THE ULTIMATE SURPRISE FOR ANIMALS
With this gift guide, you can cheer up your four-legged best buddy! There are many products for dogs and cats that you may buy to express your love for them, ranging from all-natural meaty treats to cutting-edge interactive toys. We've covered some of the best in this gift guide for pets.  Look at some of the top pet goods available on the market today if you want to spoil your pet
A luxurious pet-house: Gift Guide
Image credits: Homesfeed.com
Finding a present for a pet that already has everything may be challenging. Instead, think of rewarding your closest companion with a custom-built luxury doghouse. Each one is handcrafted and manufactured to order using wood that is found locally, all-natural colourings, and water- and stain-resistant textiles. Not only will your pet feel comfortable sleeping in their own private area, but your home will also look wonderful thanks to the contemporary design and excellent craftsmanship.
Finger deshedding glove
The 5 Finger Deshedding Glove feels more like a massage than anything else, which is great because most dogs don't like to be groomed. This silicone glove efficiently removes pet hair while lowering the stress that other grooming tools and brushes may cause. We enjoy discovering products for dogs that improve your life and their easier. Even while it might not seem like the best present for pets at first, they will genuinely enjoy the cuddles!
Paw Wax
With this calming all-natural balm designed especially for tough paw pads, you can protect your pet's paws. Shea butter, hemp seed oil, and organic beeswax are used to create this product. After arduous walks, this wax will help prevent cracks and calluses on his paws. Even their elbows, noises, and other areas that require some tender loving care can benefit from its application!
A mid-day walks
Image credits: Yesofcorsa.com
Here is a simple pet gift idea. Dogs prefer attention above toys if there is anything at all. So why not catch them off guard with a lengthy tour of the neighbourhood in the middle of the day? You and your pet may find qualified dog walkers on Rover.com. Even if you are at work, they come right to your house to play with your dog. Through their website, you can also find reputable dog walkers, kennels, and groomers (with actual feedback from other pet owners). In terms of pet supplies, it really is a one-stop store!
Large tennis balls
Image credits: doglab.com
With this extra-large tennis ball, you may fulfil your dog's fantasies! When you throw this 10-inch rubber tennis ball in the backyard, watch your dog's eyes light up. With his new favorite bouncing toy, he will still enjoy playing fetch or ball even though he may not be able to get his teeth around this behemoth.
Smooth shampoo for your pet
Image credits: mysweetpuppy.net
Why would you buy any old shampoo you find on the shelves of a pet store when you wouldn't buy anything for your pet that contained harmful or harsh chemicals? We adore this all-natural dog shampoo from PurpleBone because we believe that your pet's fur deserves only the best. This shampoo, which is popular among professional groomers all over the world, is made especially for animals with delicate skin. Its well-balanced composition includes calming oatmeal, delicious almond oil, and coconut extract.
Smoked turkey bacon
A Smokey, delicious strip of bacon is the best food to whet a dog's hunger. Human-grade turkey meat free of artificial chemicals, by-products, preservatives, and cereals is used to make Freshpet Wood Smoked Turkey Bacon. Since all ingredients are natural, you can rest easy knowing that you're giving your pet the best items available; a healthy gift is the ideal present for animals!
Brain stimulation feeder: gift guide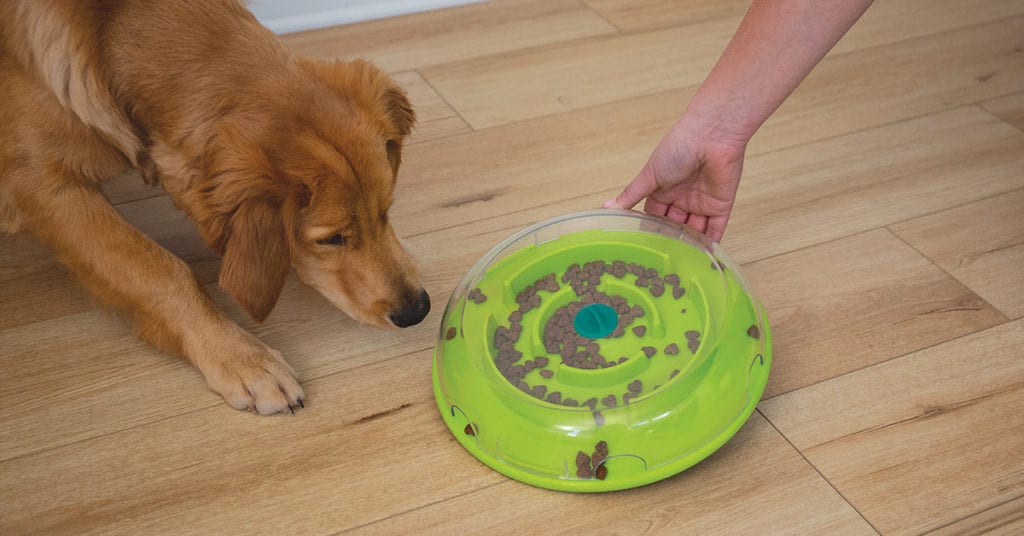 Image credits: outwardhound.com
Here is a present that will occupy your pet while you are at work. Simply place a few dry kibbles inside this brain-stimulating puzzle feeder, and watch as your pet learns to twist, spin, and liberate the treats. This will not only maintain their mental health and activity levels, but it will also encourage leisurely feeding, which is healthier for their digestive system. The best part is that both cats and dogs can use this pet equipment.
Smart feeder for your pet: gift guide
This sophisticated pet feeder elevates rewards to a whole new level. With the help of the interactive feeder's own mobile app, you can feed your pet food and kibbles from anywhere in the world. The fresh-lock technology used in the storage container keeps the food fresh for days. (While stopping your pet from tipping the container over or opening it)
Petfusion scratcher lounge: gift guide
This scratcher lounge is a cat lover's paradise. Our cat has tried a couple various scratchers with mixed results, so we were surprised at how much time they spend playing with this. It is constructed with recycled cardboard and safe glue. It's ideal for a cat to lie on and scratch thanks to the curves. Unlike most scratchers or posts, it has an extremely sleek and contemporary appearance, so it won't look out of place in your home. The finest of both worlds are obtained.
Give your cat something they'll cherish, or at the very least, protect your furniture from terrible scratching!
Catit flower pet fountain: gift guide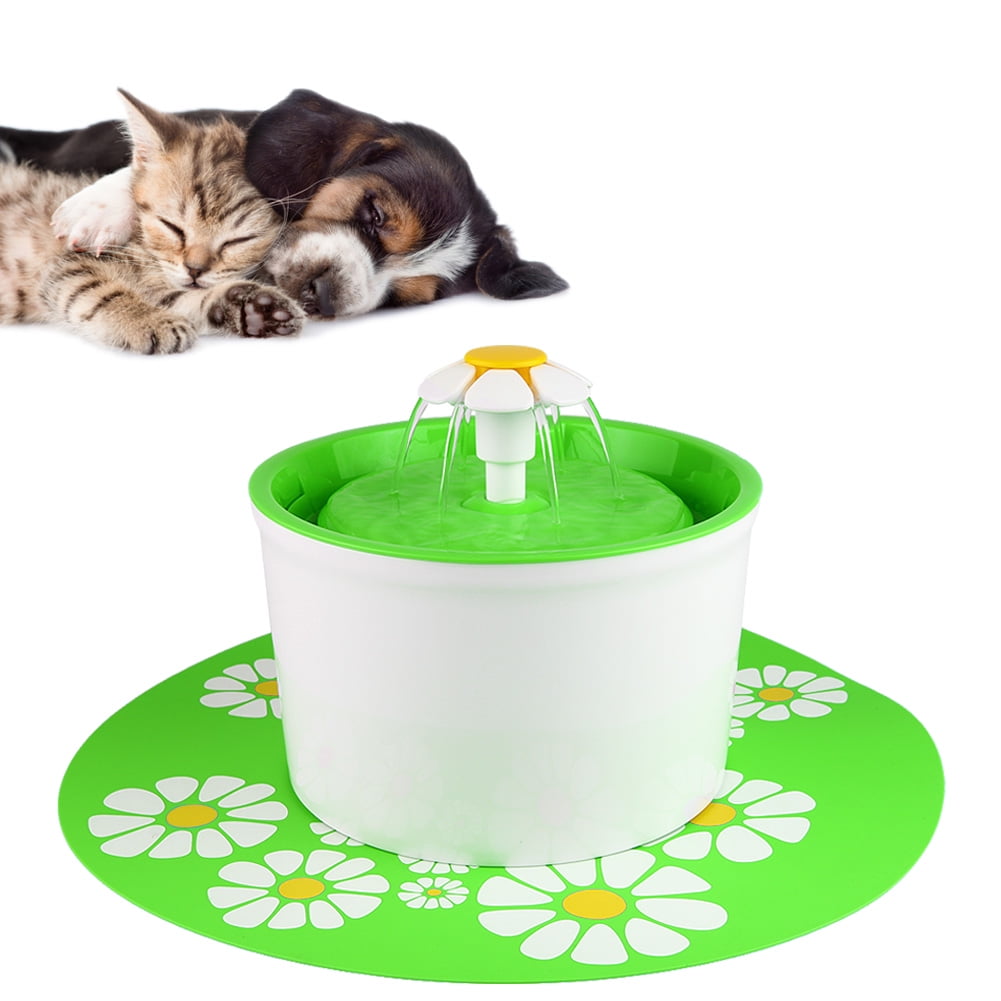 Image credits: Walmart.com
This Catit water feature is quite beautiful. The best cat fountain available, by far. For choosy drinkers, it has three different water flow settings. Even better, the water is oxygenated and kept fresh by a water softening filter. We were surprised to find that it doesn't take up too much space at all, unlike the majority of other cat water fountains. Before we purchased this fountain, our cat liked to drink from the sink. They no longer bother drinking anywhere else!
Heating pad for your pet: gift guide
Winter is the ideal season for the SnuggleSafe heat pad. It just requires 3 to 5 minutes of microwave time, depending on the microwave's power, and is non-toxic. It works well under any bed or pad to give all-day warmth because it holds heat for an incredibly long time. Ideal on chilly nights for kittens or older cats. The easiest way to control where your cat spends the night is also by doing it. Thanks to the absence of electricity, you don't need to worry about turning it off at night.
USEFUL LINKS:
To know the reasons why shelter dogs are best to buy, see: https://theperfectblogger.com/reasons-why-shelter-dogs-are-best-to-buy/
We have a complete guide for pet's medical kit. Visit: https://theperfectblogger.com/things-you-need-in-pets-first-aid-kit/
NOTE: FEATURED IMAGE CREDITS: naturedechein.fr