Best Space Gifts for Space Lovers: Your Gift Guide
Being a space enthusiast at this time is exhilarating. As more businesses launch space tourism missions, NASA's Artemis program takes us back to the moon, and the new JWST observatory is already altering how we view the cosmos and ourselves. There is a lot of merchandise available thanks to the continued and growing interest in space. There has never been a better time to be interested in space or to buy some amazing space gifts for someone who does. Any fan of space will enjoy these space gifts, which are some of our favourites. These space gifts are fascinating and exciting.
A beginner telescopes: Space Gifts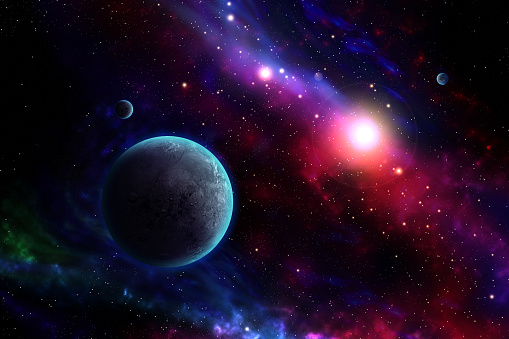 IMAGE CREDITS: istockphoto.com
You should definitely consider the Celestron StarSense Explorer DX 130AZ if you're looking for a beginner's telescope. It is lightweight and portable, easy to put together, and provides a clear, sharp picture of objects in the night sky. The telescope costs less because there is no engine. Because it works with the StarSense app, using this telescope is really simple and substantially reduces the time and effort required to find fascinating objects in the night sky.
Cosmic sneakers
Since June 2022, when JWST has been fully operating, it has provided us breath-taking photos of the cosmos. One is the Cosmic Cliffs, a star-forming region in the Carina Nebula whose greatest peaks are 7 light years high! and you can get this stunning graphic on a stylish pair of high-top sneakers from the STEM fashion label Sartorialist. Remember that because these are bespoke orders, shipping may take a few weeks.
Astronauts and space bookends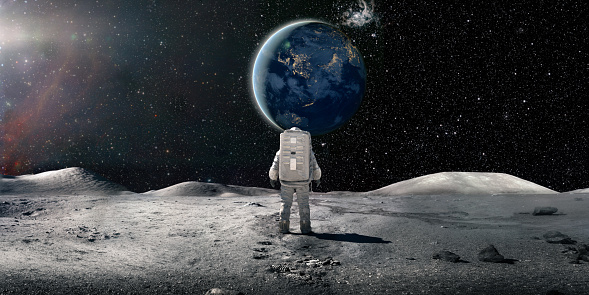 IMAGE CREDITS: istockphoto.com
Want to make someone's book shelves look nicer? Any space enthusiast would adore these cute astronaut moon bookends. Depending on whether you want them to stand out or fit in, they are available in two colors: grey and gold. The craftsmanship on the moons is a really lovely touch. They aren't the heaviest bookends, so you definitely don't want to use them to support a large stack of hardcovers, but they look good from both a distance and up close.
The story  of milky way
By telling the tale of the Milky Way from the perspective of the galaxy, Moiya McTier uses a novel approach. It offers scientific facts in an approachable and frequently entertaining manner and takes a humorous and intelligent look at our galaxy (and the place of humans inside it). This is undoubtedly a distinct viewpoint, regardless of whether you've read every space book there is and are seeking for something fresh or are unsure where to begin.
Space jewelry: Space Gifts
In the market for some space jewelry? Former Senior Editor of The Planetary Society and planetary scientist Emily Lakdawalla runs a space-themed jewelry store on Etsy. And her designs are just lovely. Everything from solar system bracelets to Hertzsprung-Russell star diagram necklaces are available.
Space binoculars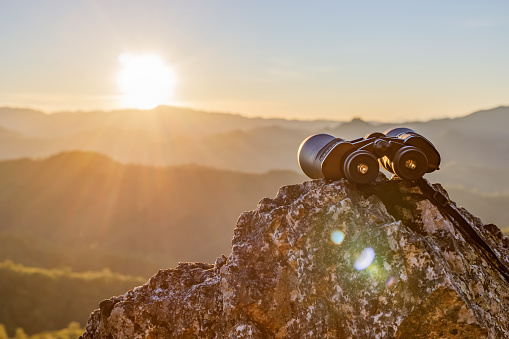 IMAGE CREDITS: istockphoto.com
Looking to view the night sky on the go? Instead of a telescope, think about using a set of binoculars. They don't require nearly the setup that a telescope does, are considerably more transportable, and are simple to use. This Nikon ATB set is widely regarded as the best for observing the night sky because it is portable, lightweight, and costs less than most entry-level telescopes.
Astronomy activities for kids: Space Gifts
This activity book is a terrific option if you have a five to seven year old child on your holiday gift list who is interested by distant galaxies. It includes games and crafts about space, details on how to discover constellations and significant astronomical phenomena like meteor showers, and more. It was written by a former NASA scientist and is exquisitely drawn.
Space shuttle discovery
Buying for a person who enjoys construction projects? Space models made by LEGO are unsurpassed. The Space Shuttle Discovery is made up of 2,354 pieces and includes a display stand. It includes a tiny Hubble Space Telescope and is based on the STS-131 Hubble Servicing mission from 1990. It's important to remember that this year, LEGO is retiring a handful of their fantastic space sets.
Cool space facts: Space Gifts
IMAGE CREDITS: Unsplash.com
This book is exactly what you think it is from the title: packed with hundreds of space facts, along with full-color photographs, if the child on your gift list is more into amazing facts and less into hands-on tasks. In all honesty, it's a terrific book for the adults in your life who are curious about space but don't know where to begin. It's a great choice for any younger space enthusiast.
Night sky poster
There are many of beautiful instructional material and items on Kurzgesagt. But the Night Sky poster is unquestionably the standout. It's a thorough star map with constellations, planets, and "messier objects" like nebulas and star clusters marked. A brief history of astronomy and the relationship between humans and the stars is provided at the bottom.
Space tourism wallpapers
These "Visions of the Future" posters were initially developed by designers at NASA's Jet Propulsion Laboratory (JPL) in 2018. The wacky posters, which envision a space tourism sector in the future, were designed in the same manner as the historic National Parks posters that have long been a favorite among travelers. Since then, they have continued to add to the collection. Whether it's Venus' peach-hued clouds, Jupiter's multicolored auroras, or the imagined nightlife on PSO J318.5-22, each one also serves as a short education about a certain region of our solar system. Certainly, you may download the entire collection from NASA's website or purchase actual prints (framed or unframed) from allposters.com.
Planet collection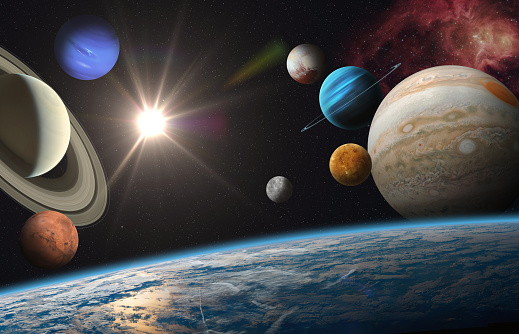 IMAGE CREDITS: istockphoto.com
This collection of planets is perfect for the professor or teacher in your life who teaches physics, astronomy, or both. In order to accurately represent the real planets, each gemstone has been handcrafted and meticulously chosen.
Portable telescope: Space Gifts
This top-rated portable manual focus telescope has a 400mm focal length, a 70mm aperture, and a completely coated optical glass lens. Eventually,  a remote control, a travel bag, two interchangeable eyepieces, and a Barlow lens are all included.
3d lamp for space lovers: Space Gifts
This lamp appears to be an actual space shuttle poised for launch from a distance, yet up close, it is actually a thin, perfectly flat glass acrylic sheet.
This lamp will look fantastic in your child's space-themed bedroom and could also be used as a nightlight. It has 16 different color settings, a clever touch button for quick color changes, and uses LED bulbs that consume less energy.
USEFUL LINKS:
Check out the ultimate gift guide for  space lovers:
Find some hand-picked gifts for space lovers:
Want to read some science books? Click below:
See how to write a dedication to someone retiring: