Best books on Asian History you must read
Asia is a large continent with many diverse nations, each of which has an interesting history. It is impossible to read all the  books that have been published on each era in every country. But one needs to choose among vast books available. To help you choose with books, we're here to help you.
We've assembled a collection of books on the histories of a few different nations. Though by no means exhaustive, we believe this is a fantastic place to start.  Although not everything can be about ancient history, there is a tiny tilt in favor of contemporary history.
Numerous books on various facets of Asian history number in the hundreds. The books we chose just scratch the surface of the history of the area and don't even begin to cover all of it. What about Asian history most piques your interest?
EMBRACING DEFEAT: JAPAN IN THE WAKE OF WORLD WAR II BY JOHN DOWER: best books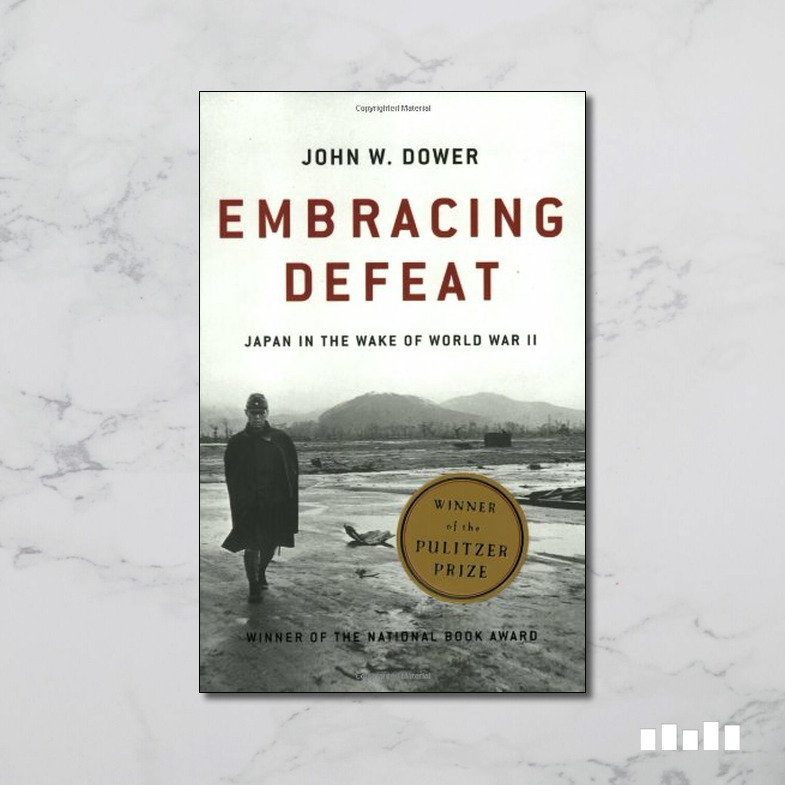 IMAGE CREDITS: FiveBooks.com
It can be difficult to comprehend that Japan was once utterly destroyed by World War II if you haven't been there in the last 50 years. Dower gives us a wonderful glimpse into how a war-torn Japan evolved into the contemporary nation that we know today. The political and economic aspects of Japan's return to power are discussed in the book. This would be an excellent purchase if you're interested in learning how Japan developed into the global power it is today.
MORRIS ROSSABI'S KHUBILAI KHAN: HIS LIFE AND TIMES
The Mongol Empire, which once extended from China to the modern-day Middle East, was once the biggest in the world. Morris Rossabi does an excellent job analyzing the reign of the second Mongol emperor, even though there are other publications that more fully describe the steady expansion of the Mongol Empire. In this biography of Khublai Khan, the rise to power and rule of the second Khan of the Mongol Empire are examined. This book must include information on China in addition to Mongolia because Khublai Khan served as both the ruler of China and the Mongols. This is a great read for anyone with an interest in either ancient Chinese history or the Mongols.
MICHAEL SCHUMAN'S THE MIRACLE: THE EPIC STORY OF ASIA'S QUEST FOR WEALTH: best books
IMAGE CREDITS: Unsplash.com
Michael Schuman relates the tale of the so-called Asian economic miracle that occurred in the late 20th century through a compilation of tales from various Asian nations. This book provides some really interesting insights on the history of modern South Korea, Japan, China, and Taiwan. Schuman weaves together the nation's history with the personal narratives of the key figures who were responsible for this miracle. By doing this, we gain a wonderful understanding of how each nation rose from obscurity. This book is an excellent choice for you if you're interested in economic development or how East Asia became so prosperous.
ARTHUR COTTERELL'S A HISTORY OF SOUTHEAST ASIA: best books
IMAGE CREDITS: Amazon.in
Southeast Asian history is the subject of this anthology. This book acts as a broad overview of the various nations that make up Southeast Asia. From Vietnam to the Philippines, Arthur Cotterell paints a vivid picture for readers of how the region evolved. For those who are just beginning to explore the history of the area, this book is a fantastic starting place. Comparatively examining the entire region also offers a fantastic method to contrast the histories of diverse nations. For anyone who are unsure about how to begin learning about Southeast Asia, I highly recommend this book.
NISID HAJARI'S MIDNIGHT'S FURIES: THE DEADLY LEGACIES OF INDIA'S PARTITION: best books
One of the most important moments in South Asia's history was likely the partition of India. For those of you who are unfamiliar, partition in South Asia refers to the drawing of the borders between Bangladesh, Pakistan, and India as they exist today. The author contrasts the actual events with the leaders' aspirations for India and Pakistan. Hajari thus depicts the tragic tale of two nations that were ultimately overcome by hatred. Hajari examines what may have been and the gloomy situation that Pakistan and India are currently in. For individuals who don't know much about India, this book is excellent.
 JUNG CHANG'S WILD SWANS: THREE DAUGHTERS OF CHINA
This book, which is maybe my favorite on this list, is about postcolonial China. A Chinese family's three generations are the main focus of the book. We learn about life in 20th-century China through the experiences of the author, her mother, and her grandmother. However, this is also a story about a family's tenacity and how change affects a family. It is both an emotional and instructive autobiography that is both intimate and moving. Anyone who appreciates either a decent biography or a solid history book should definitely read this, in my opinion. 
PRAMOEDYA ANANTA TOER'S THIS EARTH OF MANKIND: best books
IMAGE CREDITS: Amazon.in
This is still one of the best works about Indonesian history even if it is a fictitious novel and not a straightforward historical account. Pramoedya Toer creates the story of a young man searching for his identity while living in a Dutch-colonized Indonesia, which is somewhat based on the author's own life. In addition to examining the effects of colonization on the Indonesian people, this novel also examines the idea of identity in a colonized nation. The book may instruct you on a number of subjects, including Indonesian history, culture, and the brutality of the colonization process. Another outstanding book that I fervently urge everyone to read. It really is that good.
THANT MYINT-U'S THE RIVER OF LOST FOOTSTEPS: A PERSONAL HISTORY OF BURMA: best books
Another biography that provides an excellent, in-depth look at a country's history. Burma is a nation that seldom ever makes the news. Election seasons seem to be the only times when the nation receives any attention. This book offers readers a fascinating peek at Burma's internal politics. The narrative by Myint-U provides a rather thorough history of the nation and does an excellent job of explaining how modern-day Burma was created. Additionally, it offers readers in the West a novel viewpoint on a nation frequently characterized by the military regime. Anyone interested in learning about developing nations should read this book.
USEFUL LINKS: